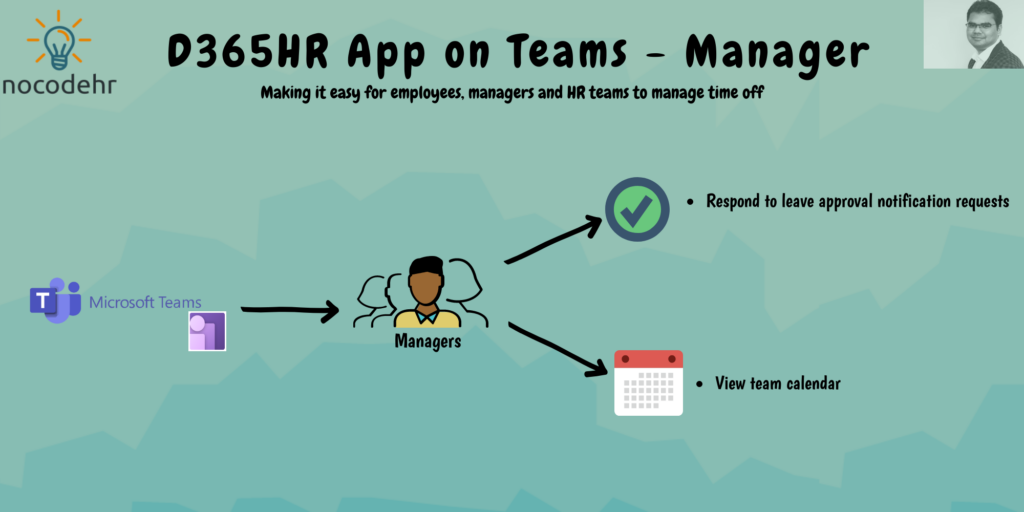 Dynamics 365 Human Resources app on Teams will support the managers be more efficient and up to speed in managing their team members leave requests and availability. The advantage is a smooth and easy to use user experience all on Teams!
Are you curious to know what features are available to make your managers happy in managing leave and absence?? Read on to know more!
Feature 1: Respond to leave approval notifications on Teams
Feature 2: View team calendar to manage team availability
Read my related blog posts:
Want to know more about Dynamics 365 Human Resources… Stay tuned and subscribe to my blog😀:
Do you think my blog helped you? Then please share it with your network on LinkedIn!