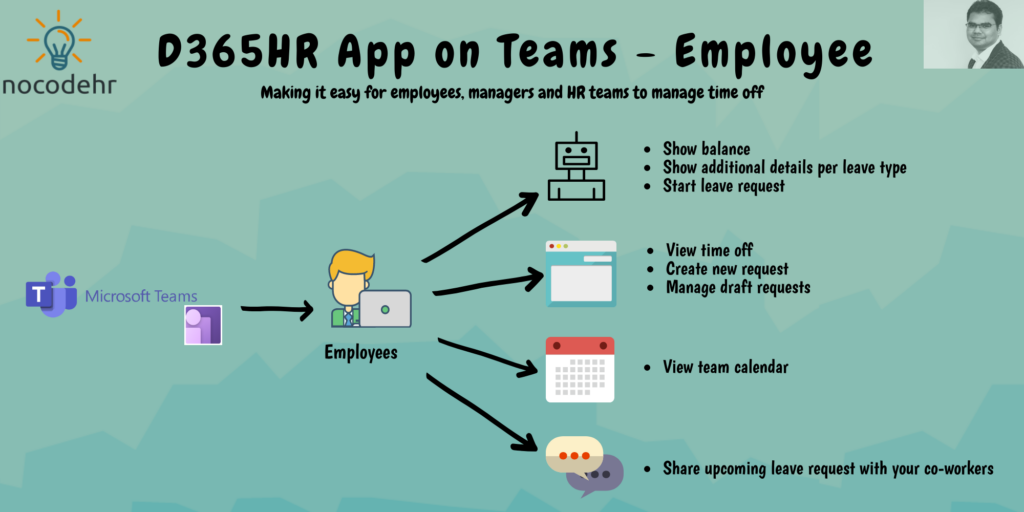 The Dynamics 365 Human Resources app on Teams is focused on making the employee experience smooth to request and manage leave. Are you curious to know what employee's can do using D365HR app. Have a look at the feature overview below:
Feature 1: Power Virtual agent : Chatbot
Feature 2: Manage leave on time off tab
View time off
Create Time-off requests
Manage draft leave requests
Feature 3: Team leave calendar
Feature 4: Share your leave with your co-workers
Do you want to roll out D365HR app for teams within your organization, please read my related blog post: How to roll out D365HR app on teams? for step by step instruction
Want to know more about Dynamics 365 Human Resources… Stay tuned and subscribe to my blog😀:
Do you think my blog helped you? Then please share it with your network on LinkedIn!