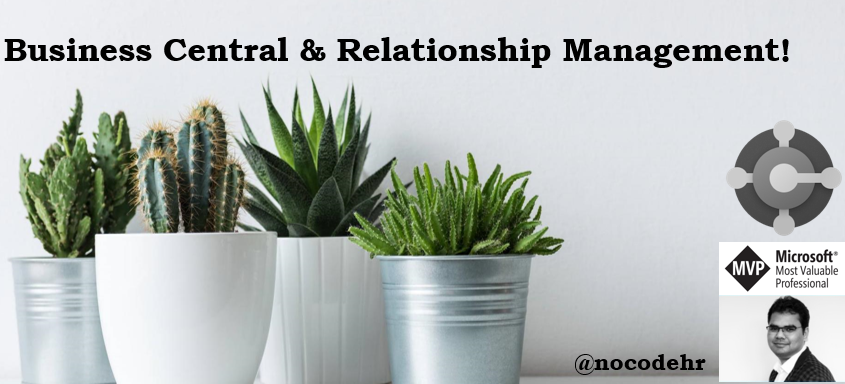 So Adam starts selling cakes at his cake shop and the most critical factor of the business is the customers who are going to buy cakes from Adam and the vendors who are going to supply raw materials so that Adam can make those yummy cakes.
Customers and Vendors as Contacts!
It is very important for Adam to store customer information in a easily accessible way such that the interaction between Adam's employees and the customers go smooth and make sure that the stuff bought by the customers are recorded clearly for reporting purposes and also to fulfil the orders successfully to meet customer satisfaction levels.
Let's say a small Restaurant near by approaches Adam and wants to place a regular weekly order of cakes and cup cakes. The Restaurant will be created as a contact in Business Central
Or in other scenario if a mother of a 1 year old child approaches Adam to place an order for a birthday cake. She will be created as a contact in Business Central
Similarly it is also critical to store the vendor information in a easily accessibly way so that Adam's employee's are able to reach out to the vendors and order the right raw materials necessary.
If there is a amazing fresh fruit vendor from a local farm that can supply Strawberries regularly. Then he is stored as contact in Business Central
On the other hand if Adam's employees visit a nearby supermarket regularly to buy the ingredients needed to bake the cake – this supermarket is stored as a contact on Business Central
Also if there is a cake making equipment manufacturer that support Adam's company with all the necessary equipment – this company is also stored as a Contact on Business Central.
In basic terms all of Adam's customers and vendors are called "Contacts" in Business Central lingo.
What can you do with Contact data!
Register Opportunities and Sales quotes
Segmentation – This is very useful feature to group contacts based on a specific criteria for example all contacts in a particular region.
Manage duplicate contacts – We all end up creating a duplicate contact once in a while😉 it would be amazing if Business Central can identify this and merge right?
Manage campaigns and distribute catalogs or special offers based on segmentation
Record the responses from the contacts as interactions such as phone calls, invites, emails, sales quotes, orders, reminders, invoices and other documents.
Relational management supports defining and managing Sales processes by sectioning it into different stages
Let's say in a few years time Adam's entrepreneurial venture grows exponentially and he wants to expand his business solution and add Dynamics 365 Sales to maximize and improve sales processes – Then Business central relationship management data can be integrated with Dynamics 365 Sales.
Are you curious to know more. Join my Dynamics 365 Business Central learning journey… Stay tuned and subscribe to my blog😀:
Do you think my blog helped you? Then please share it with your network on LinkedIn!