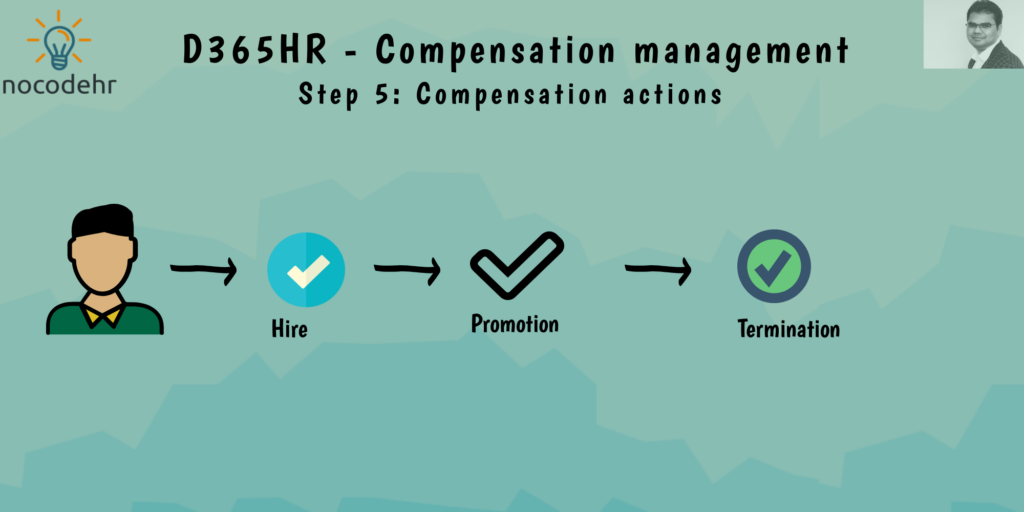 One of the key requirements from our Compensation and Benefits admin was to keep track of why a certain compensation was assigned to the employee or why a certain compensation was changed. In general this is achieved using Action reason and effective dating framework on Dynamics 365 Human Resources. Have a look at my related articles:
What are fixed compensation actions?
Fixed compensation actions are a way of keeping track of the why a employees compensation was assigned or changed as part of the employee lifecycle. For example
Harry was hired with a initial compensation of 2000 Euros
Harry got a promotion and a increment in Fixed compensation of 500 Euros (New fixed compensation = 2500 Euros)
Harry was terminated and the fixed compensation was stopped with an end date assigned.
As a customer, you can define a set of Fixed compensation that are applicable for your business and why you want to keep track of fixed compensation changes.
Configure Fixed compensation actions on Dynamics 365 Human Resources
Step 1: Navigate to compensation management workspace>Links>Fixed compensation actions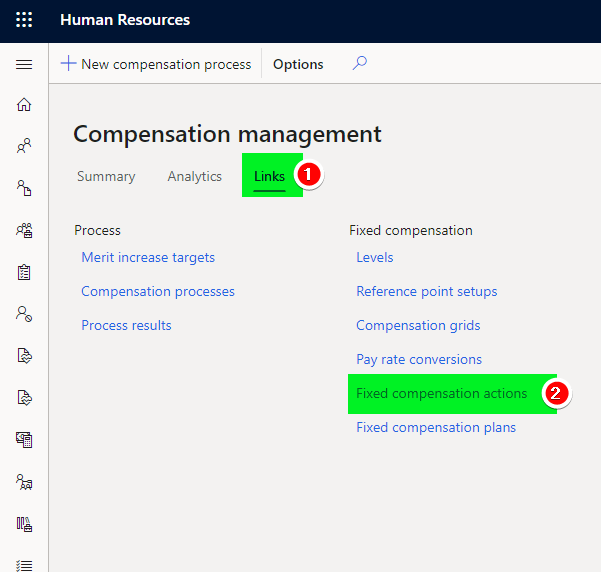 Step 2: Add a New Fixed compensation action with the details as highlighted below
Fixed compensation action is a key field to consider when creating New Fixed Compensation action. Usually you can make use of Hire/Rehire; General; Promotion or Other level change.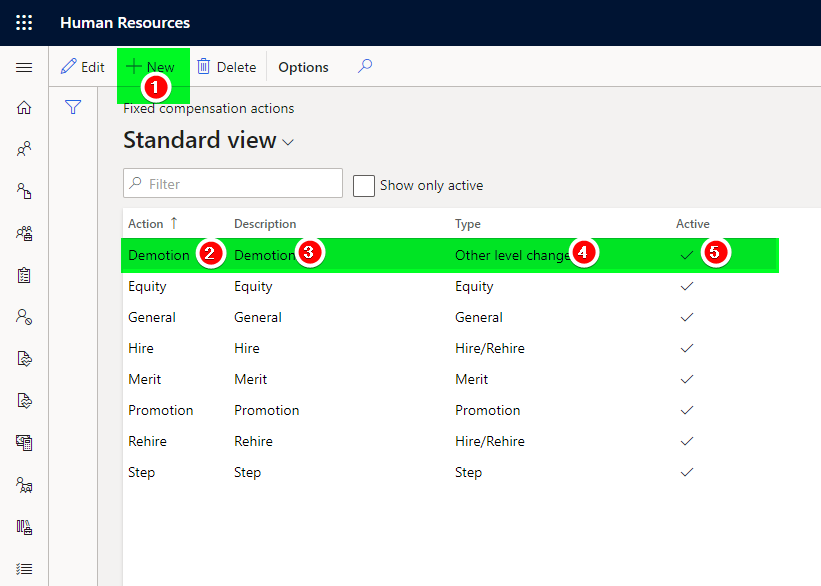 That's it, we have a defined a Fixed compensation actions that can be used when hiring a new employee or when changing an employees salary😀
Overview of blogposts related to compensation management series:
Want to know more about Dynamics 365 Human Resources and Power Platform… Stay tuned and subscribe to my blog😀:
Do you think my blog helped you? Then please share it with your network on LinkedIn!