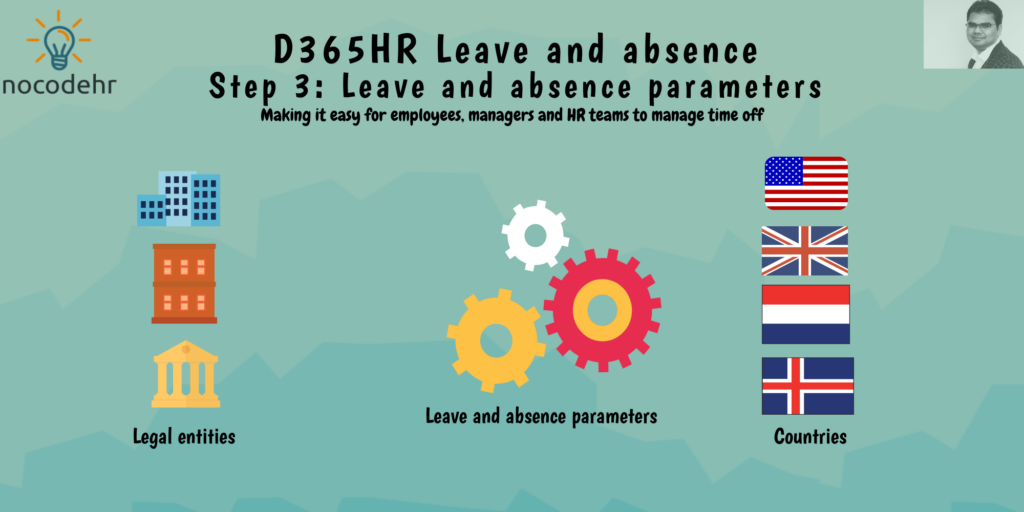 Read my related blog posts:
Why do we need Leave and absence parameters?
Parameters help in meeting dynamic HR process requirements across different legal entities (countries) or different customers across the world. What we will do as part of the Step 4 is to adjust Leave and absence parameters to make sure Margret is happy😍 (There is a lot more you can do using parameters – that's for another blog post we will keep it simple for now😉)
Read on to know how to define leave and absence parameters below….
Step A: Navigate to Leave and absence workspace > Links > Leave and absence parameters
Note: Leave and absence parameters are defined per legal entity on D365HR
Define the General parameters as below: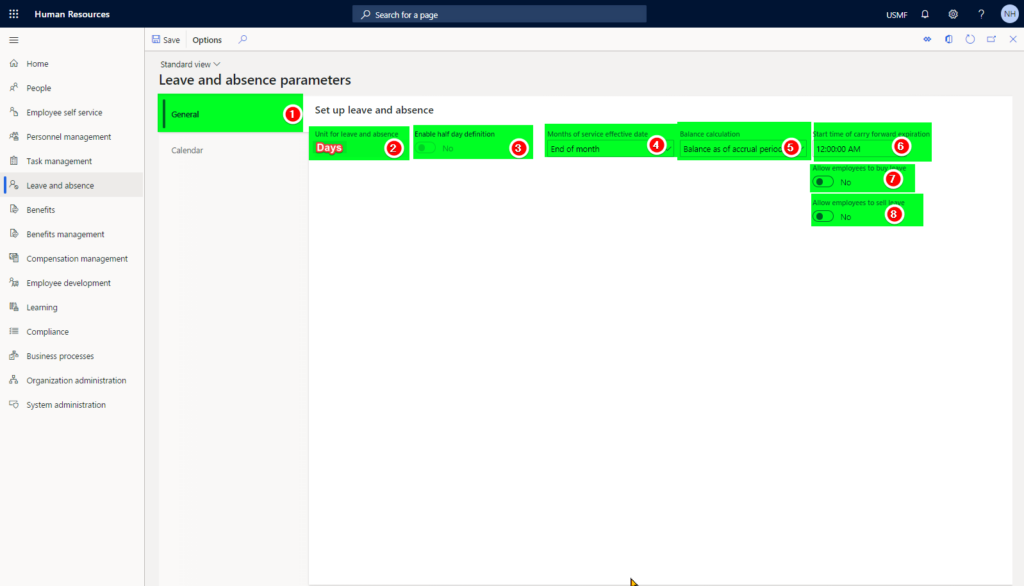 A quick explanation of the parameter values selected
General tab
Leave and absence unit – Days since Hogwarts manufacturing calculates the leave balances in days
Enable half day definition – No since Hogwarts manufacturing does not want the employees to take half days
Months of service effective date – Not applicable to Hogwarts manufacturing
Balance calculation – There are 2 ways to show balances across the application – As of today and as of the leave period in our case it will be the balance as of the full year
Start time of carry forward expiration – 12 AM
Allow employees to buy leave – Not applicable to Hogwarts manufacturing
Allow employee to sell leave – Not applicable to Hogwarts manufacturing
Step B: Define calendar parameters
To keep the design simple I am retaining the default values as below. But I will write separate blog post about this and explain in detail.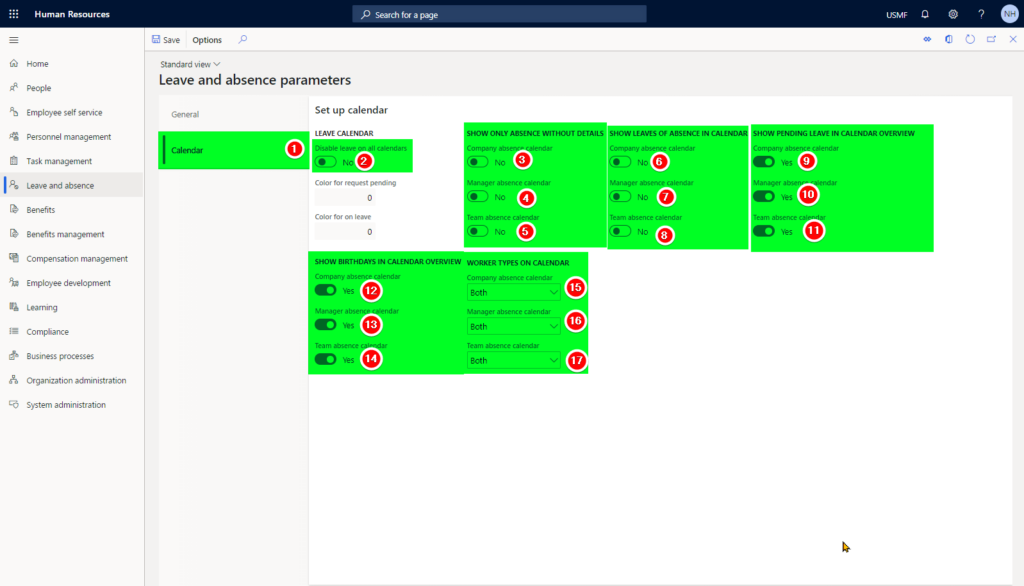 That's about it👊 1 last step to go that is to define the Leave and absence plan…. The last blog post of the series will be published tomorrow…Stay tuned🧐
Want to know more about Dynamics 365 Human Resources and Power Platform… Stay tuned and subscribe to my blog😀:
Do you think my blog helped you? Then please share it with your network on LinkedIn!