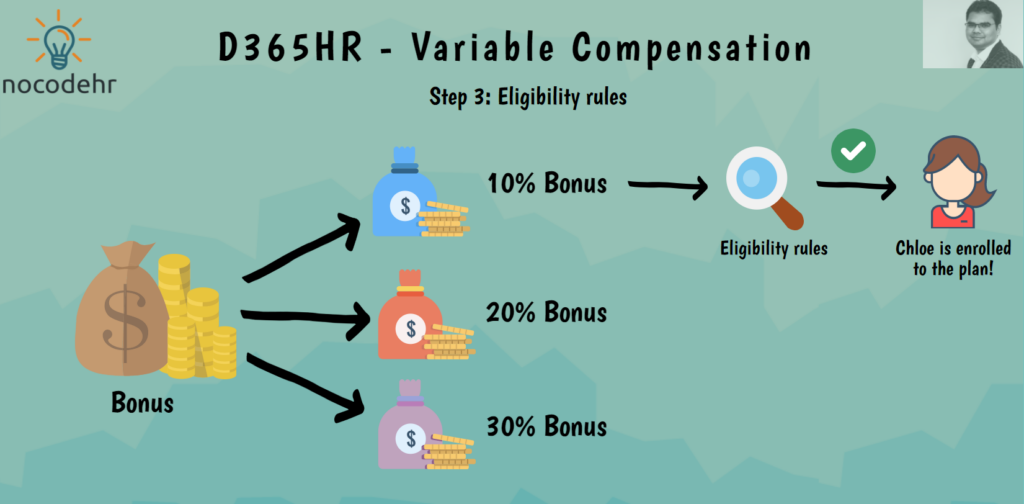 There can be scenarios where a company's bonus compensation plans can be based on a particular city where employees are located, or based on a department or based on the type of job that employees perform in the company. It can be very tedious for the HR teams to guess which employee belongs to which compensation plan every time they execute a variable compensation plan on D365HR. That's where eligibility rules help!
What are eligibility rules?
Eligibility rules helps in defining a criteria based on parameters such as Department, Job, Location, Job type, Job Function to restrict variable compensation plans only for the relevant employees.
Configure Eligibility rules on Dynamics 365 Human Resources
Step 1: Navigate to compensation management workspace>Links>Eligibility rules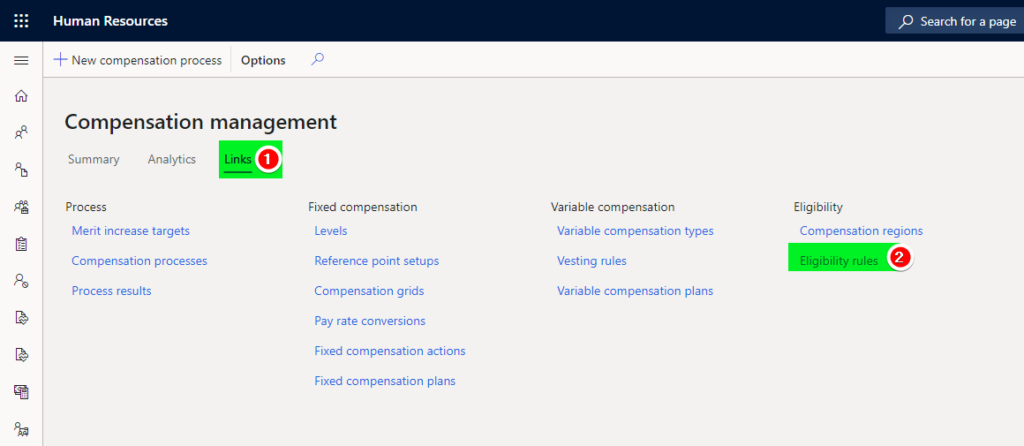 Step 2: Add a New Eligibility rule with the details as highlighted below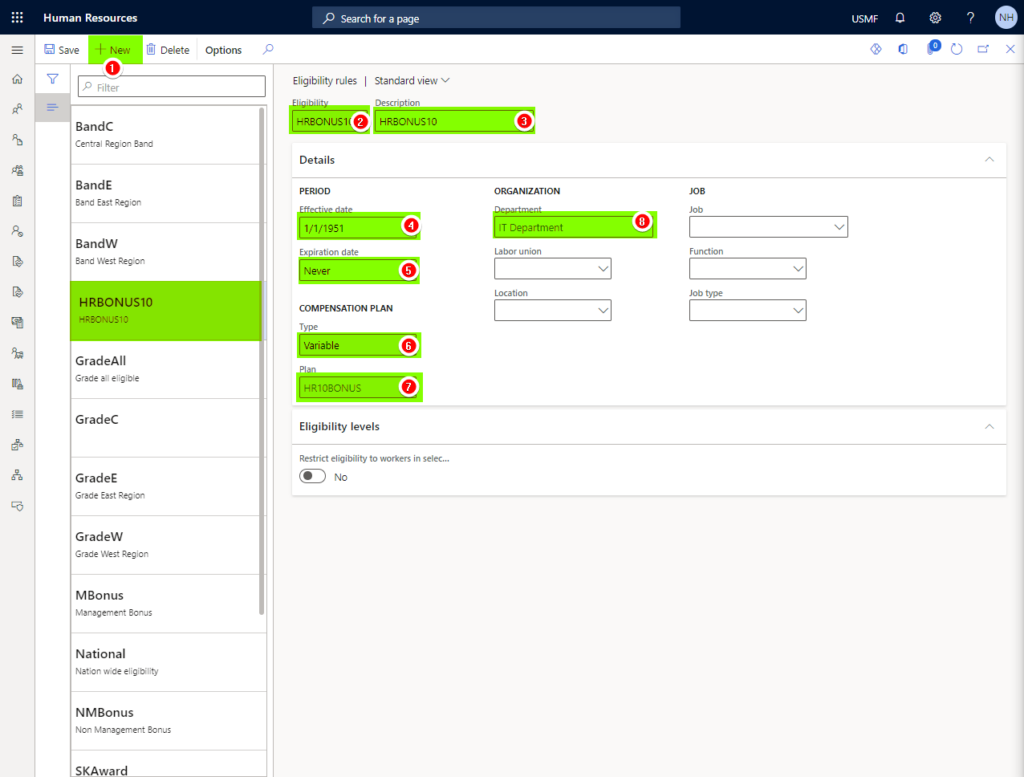 I have defined a simple eligibility rule which is restricting the Bonus 10% plan to all the employees in the IT Department of Hogwarts Retail.
We can also include some additional eligibility check points such as a plan will be eligible only for employees on a:
Specific Job
Specific Location
Specific Labor union
Specific Function
Specific Job type
Or a combination of the above. In case there are multiple combinations, more than one eligibility rule can be defined for the same variable compensation plan.
That was about the definition of a variable compensation plan eligibility. Now lets allocate this variable compensation plan to an employee
Enroll an employee into variable compensation plan!
Step 1: Navigate to Personnel Management > Employees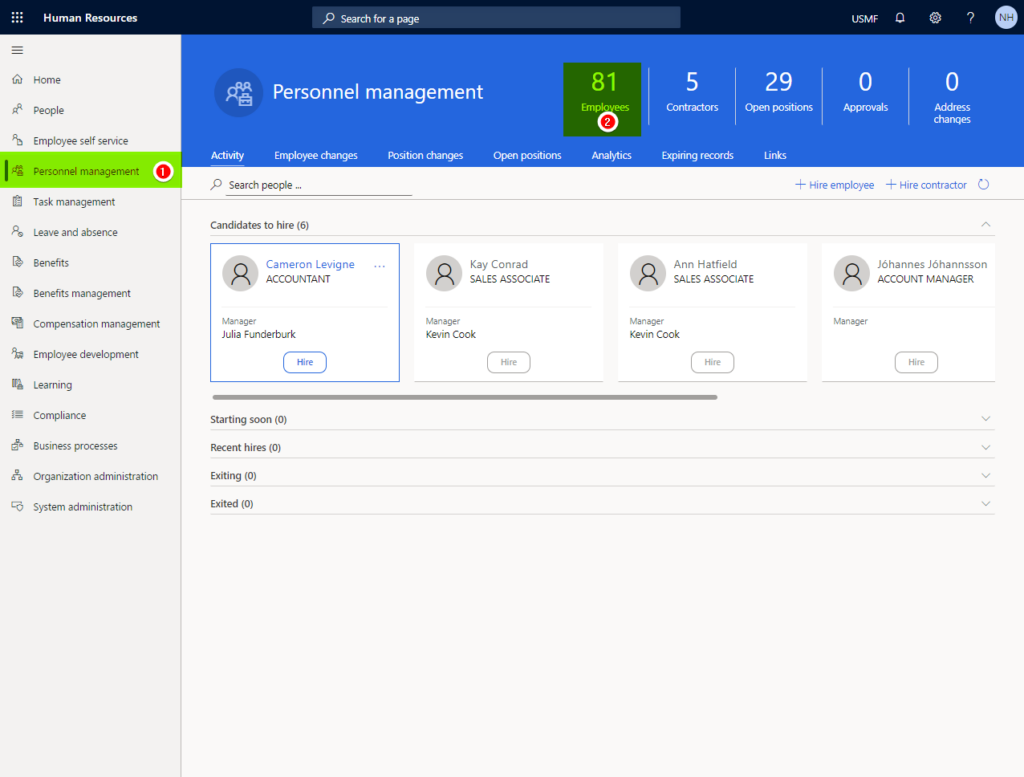 Step 2: Select an employee > Compensation tab on the ribbon bar > Select variable plan enrollment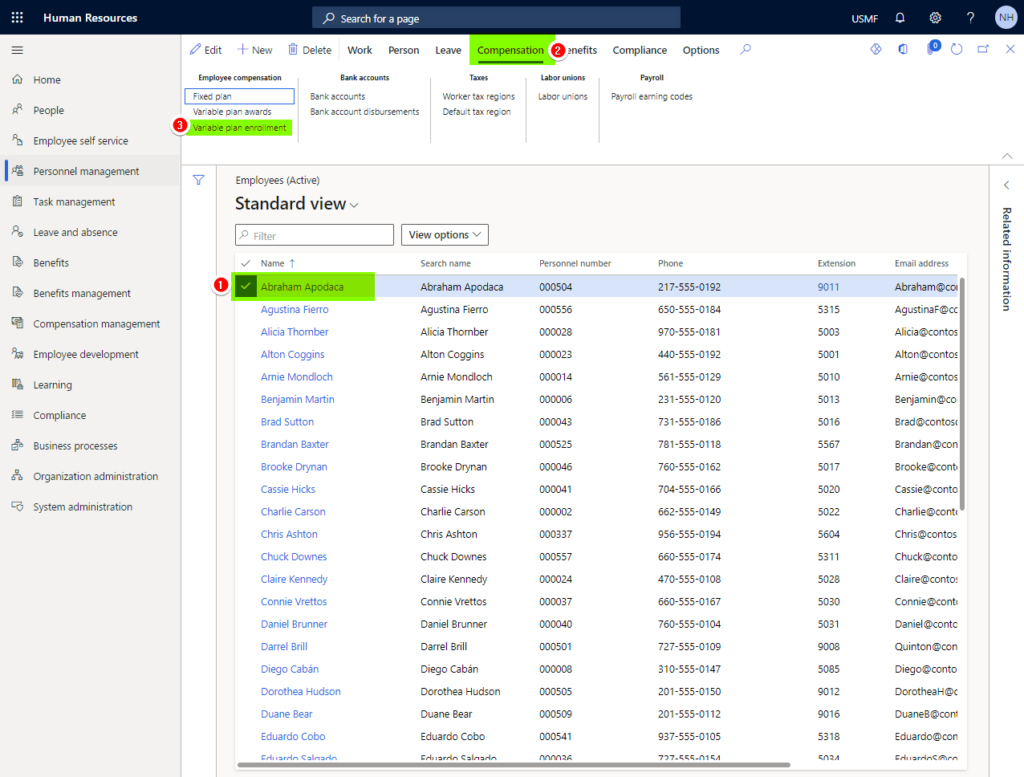 Step 3: Add a new variable compensation plan and select the start date of the plan enrollment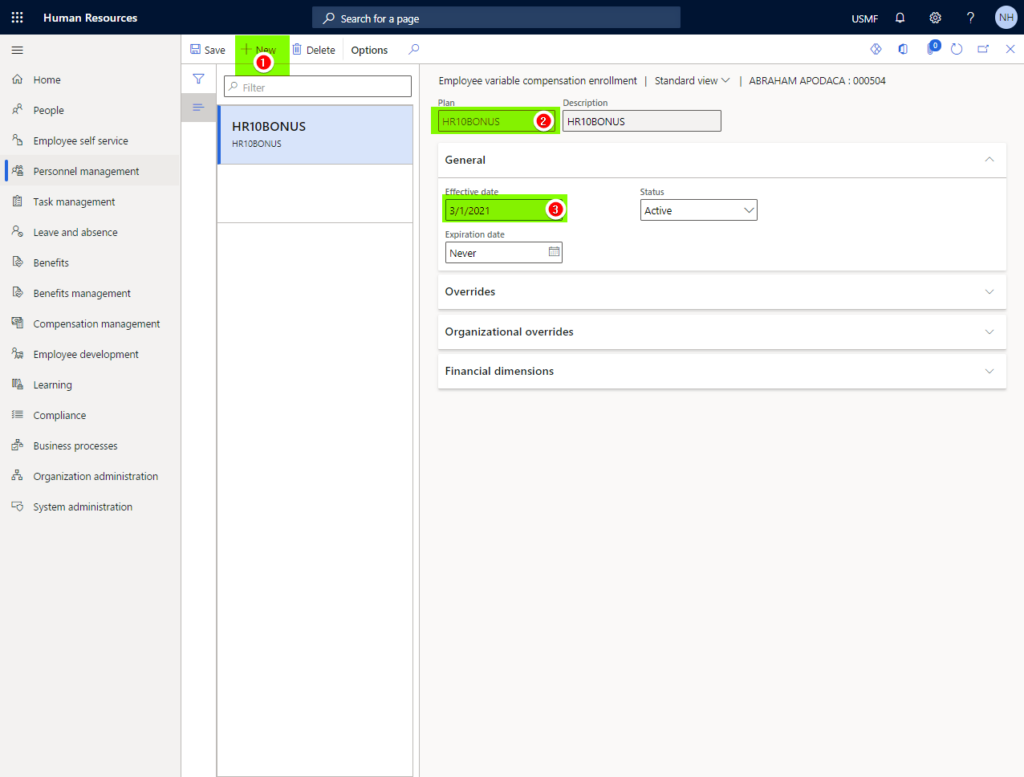 And… that's it… we have successfully created the variable compensation plan and enrolled the employees as necessary
Blog posts related to this series:
Want to know more about Dynamics 365 Human Resources and Power Platform… Stay tuned and subscribe to my blog😀:
Do you think my blog helped you? Then please share it with your network on LinkedIn!