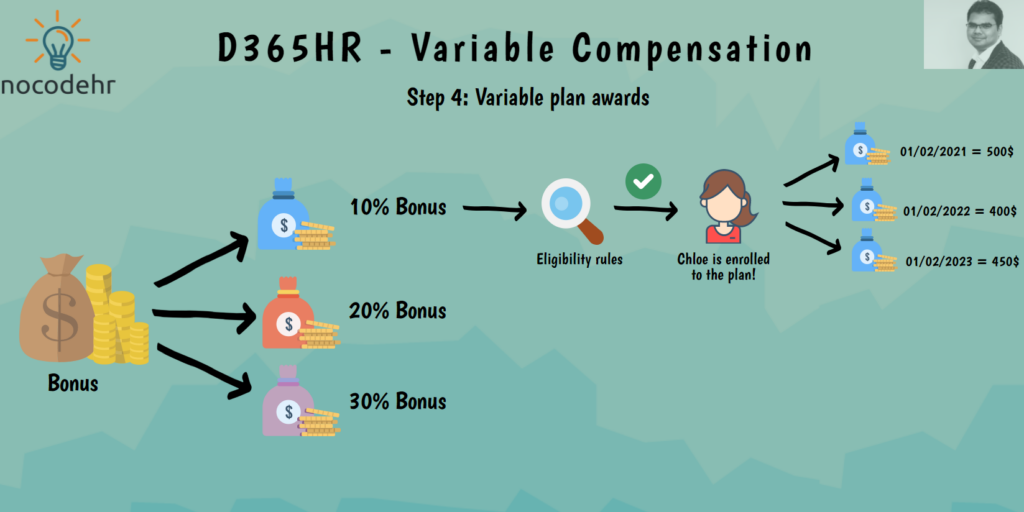 What are variable plan awards?
Let's say Chloe is an employee who joins Hogwarts Retail in Jan 2020 and works very hard and is super successful. Chloe's manager decides to give her a full bonus of 10% of her fixed compensation which is 5000$ on 01 February 2021
Chloe receives a "variable plan award" of 500$ on 01 February 2021.
In short variable plan awards on Dynamics 365 Human Resources is a way of capturing the annual variable compensation plan related pay outs against employees.
There is no additional configuration needed to start assigning variable plan awards to the employees further to the steps 1,2 and 3. So let's have a look at how to assign them to the employees…
Assign a variable plan award to an employee!
Step 1: Navigate to personnel management workspace>Employees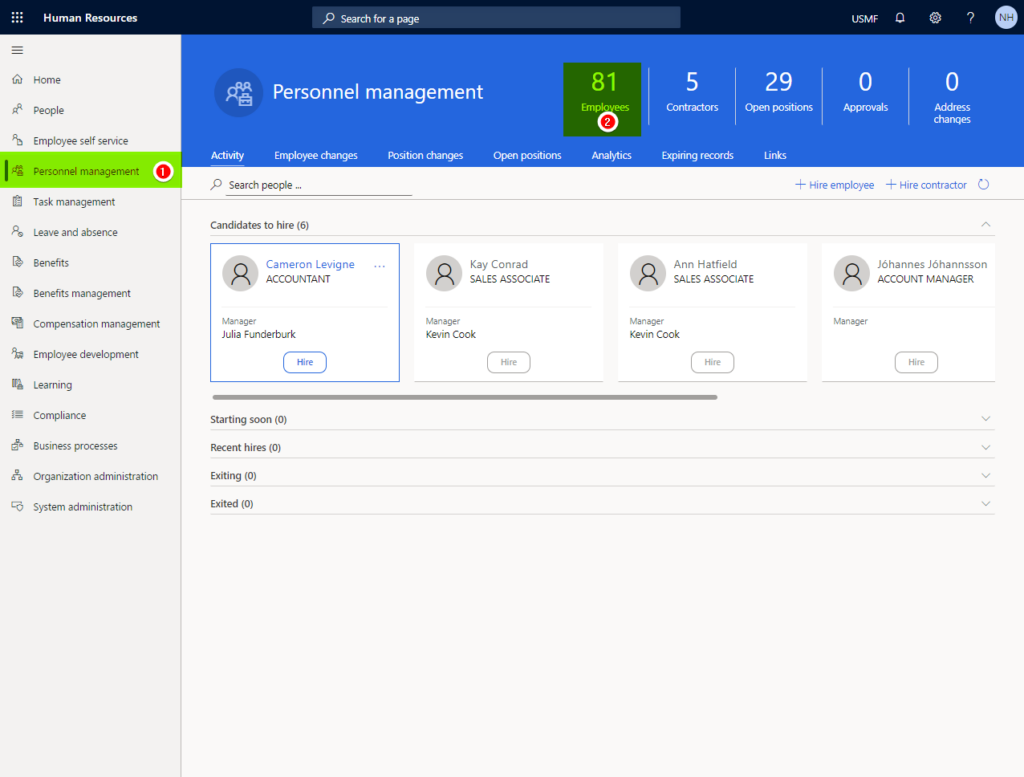 Step 2: Select an employee > Compensation tab on the ribbon bar > Select variable plan awards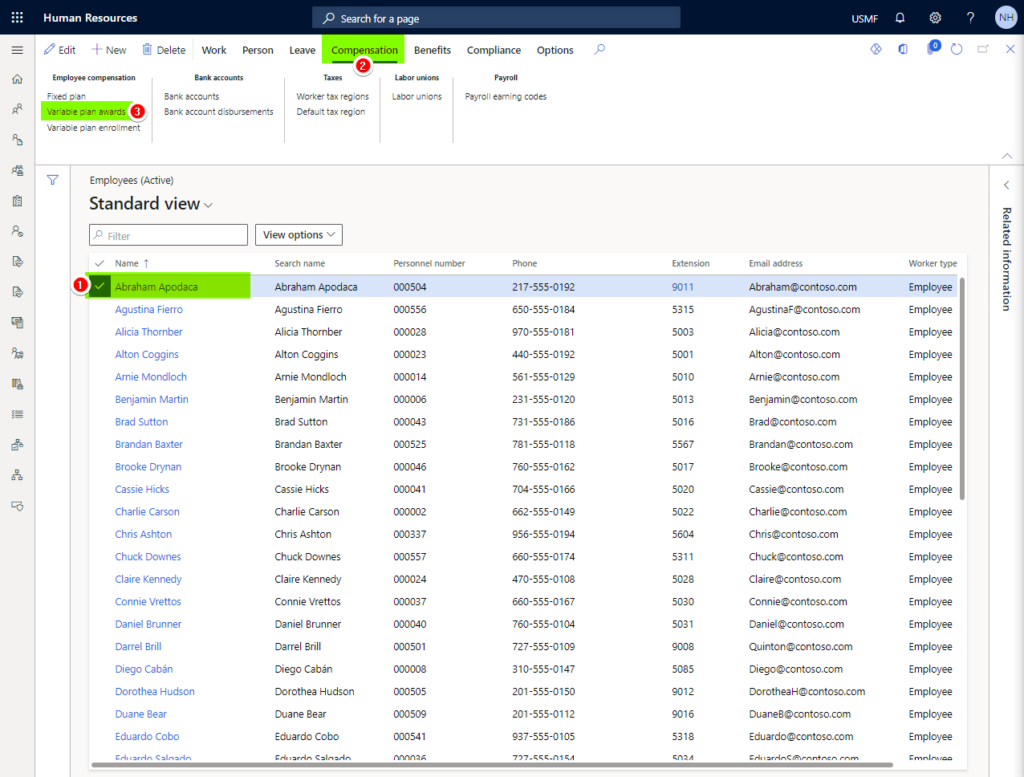 Step 3: Add a new variable plan award and add the values as highlighted in the screenshot below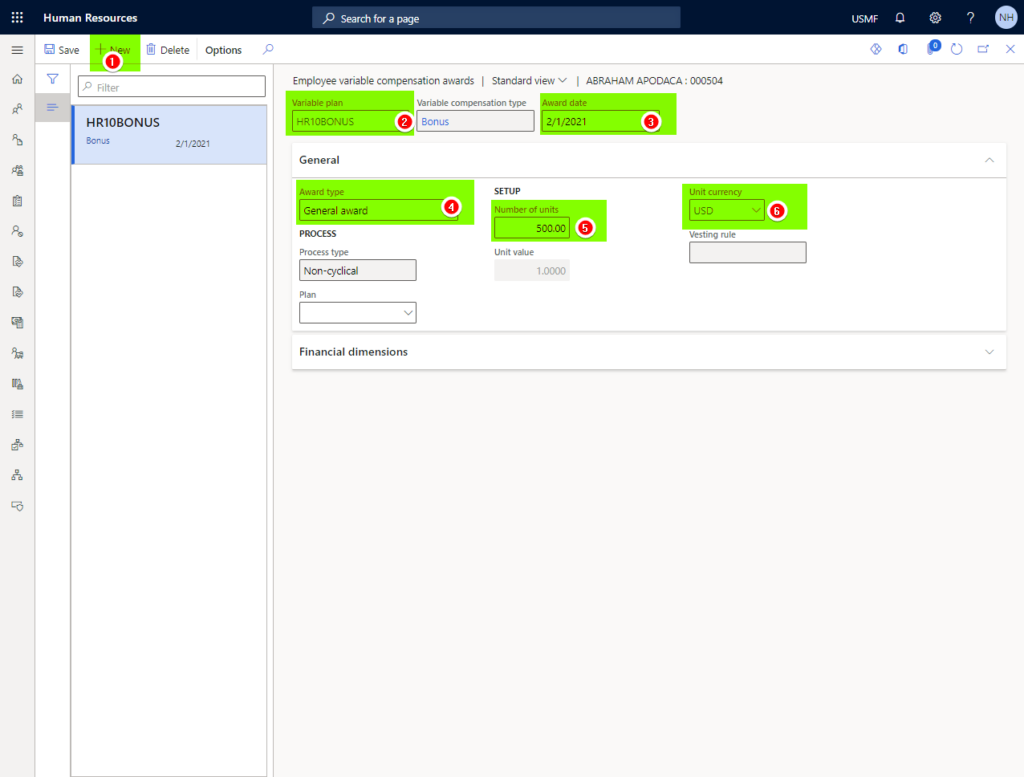 And… that's it… we have successfully assigned a variable plan award to an employees! Every year Chloe receives a bonus we will add a variable plan award to record.
Blog posts related to this series:
Hope you enjoyed this learning journey with me. See you in the next one!
Want to know more about Dynamics 365 Human Resources and Power Platform… Stay tuned and subscribe to my blog😀:
Do you think my blog helped you? Then please share it with your network on LinkedIn!