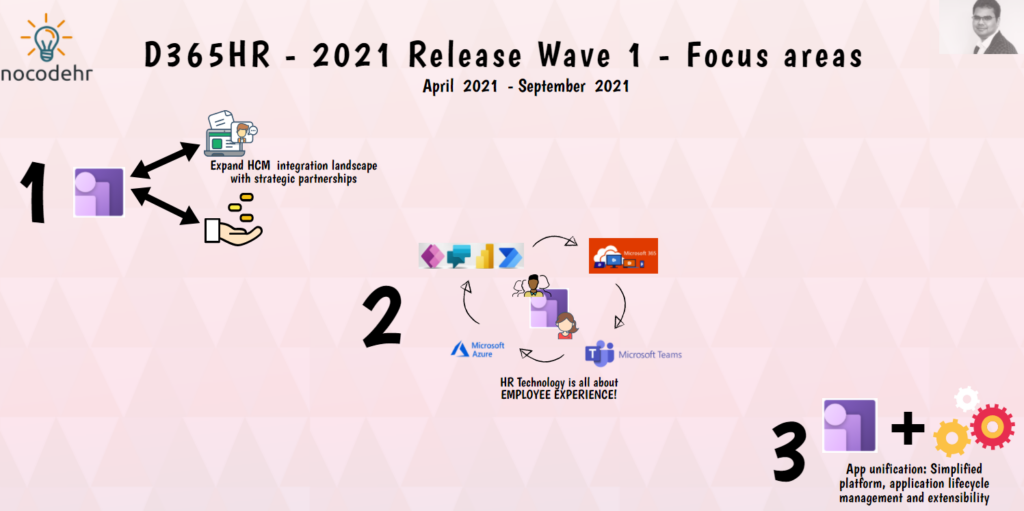 As a HR technology professional, it has been an exciting journey after I have started working with Microsoft technologies. HR Technology has become a focal point to Microsoft and its customers and Dynamics 365 Human Resources as a product is evolving to meet this renewed focus and strategic demands.
The product roadmap of all Microsoft products is aligned with 2 major release waves. One that starts from April and ends in September and the other from October to March. The Release 2021 Wave 1 was announced in late January and you can find the official release notes here: Dynamics 365 2021 release wave 1 plan
Read on for a quick summary of what is planned…🤩
1, 2, 3 focus areas of 2021 wave 1:
Expand HCM integration landscape
Improve Employee Experience to make HR tech more user friendly and engaging
App unification to simplify platform, application lifecycle and extensibility.
Dynamics 365 HR Release 2021 Wave 1: Top 3
Leave & absence has been enhanced significantly in release 2020 and the excitement continues. The latest enhancement is focused on delivering functionality that helps in designing solutions where a dedicated Leave & Absence manager is able to manage employee leave requests, approvals or support the business with related data.
This has been a key request from the customer and partner community. The new feature is focused on providing a consolidated overview of what benefits the employee is part of the total employee contributions and employer spends in the benefits.
This overview will also be made available for benefits administrator and spanning across the employee segments of the organization is also planned in the roadmap
Release 2020 wave 2 strengthened the Integrations and extensibility area greatly by the introduction of Microsoft Dataverse Virtual data entities for D365HR. We will continue to see the advantages of this forever… In R2021 W1 it is planned to have api's that will support simplified integration with payroll providers.
What's more in the world of D365HR Release 2021 Wave 1???
There are a total of 6 enhancement items planned as part of the roadmap for R2021Wave1 at the moment. (I will keep an eye on the roadmap as I write my monthly what's new update😋)
Have a look at the Public preview timeline for Release 2021 Wave 1 below: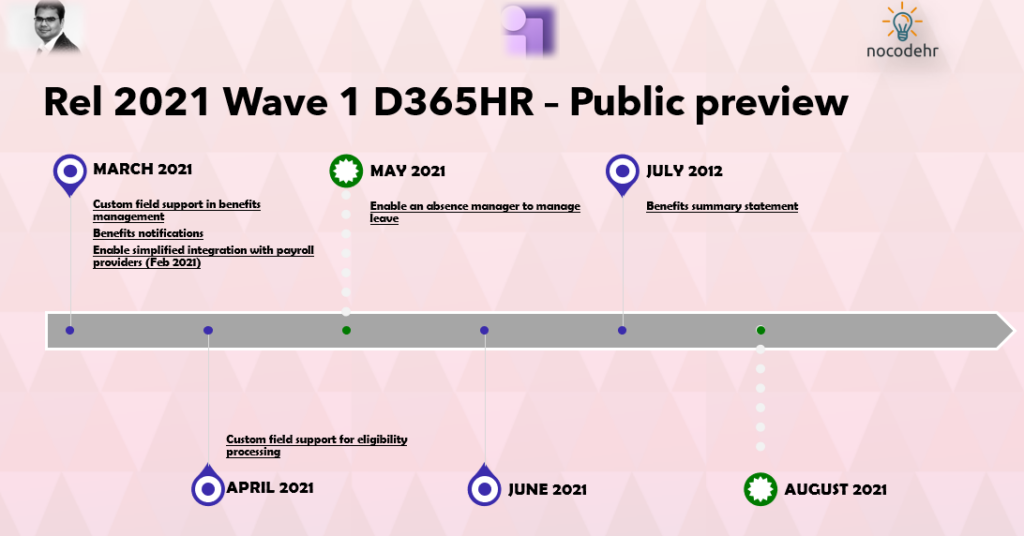 Have a look at the General availability timeline for Release 2021 Wave 1 below: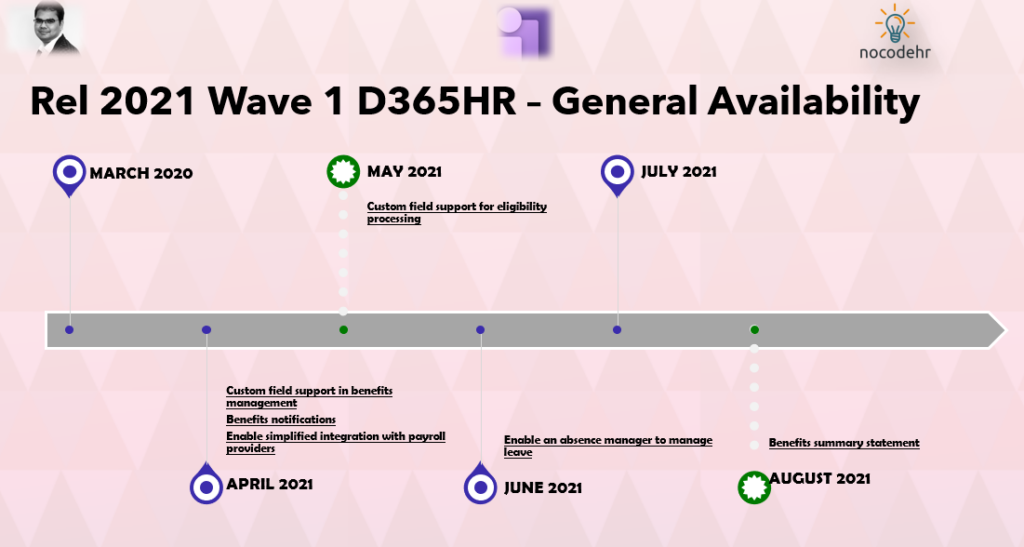 Please note that the roadmap will be updated from time to time and is not fixed, refer to the official documentation to find the latest information: Dynamics 365 2021 release wave 1 plan
Join my session: Latest and Greatest of D365 Human Resources! at Scottish Summit 2021
I will be discussing the latest enhancements delivered from Release 2020 and also what's planned in Release 2021 for Dynamics 365 Human Resources.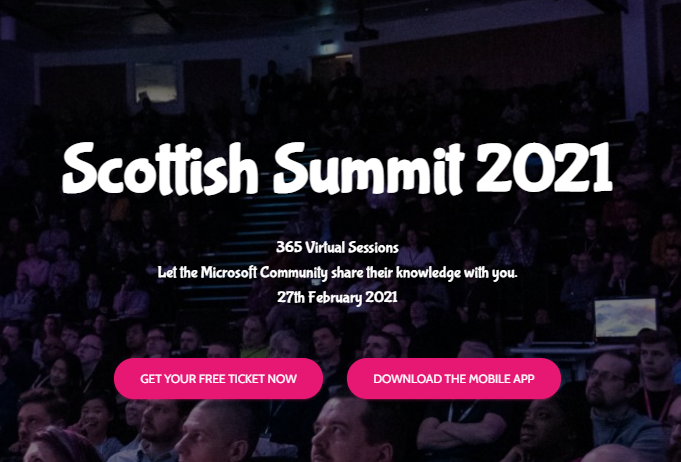 Want to know more about Dynamics 365 Human Resources and Power Platform… Stay tuned and subscribe to my blog😀:
Do you think my blog helped you? Then please share it with your network on LinkedIn!