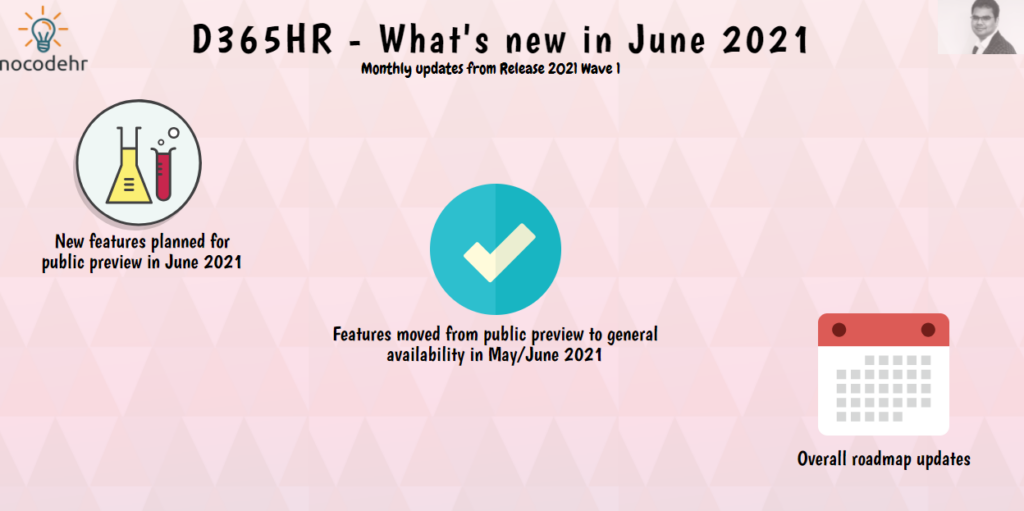 I will start by saying that there are some key timeline changes on D365HR roadmap items compared to the updates from May 2021. It will be good to align your project activities based on the latest version😊 Read on to know more…
There are 3 areas that I cover in each month's "What's new" update:
New features planned for public preview in June 2021
Features moved from public preview to general availability in May/June 2021
Overall roadmap updates
New features planned for public preview in June 2021
This can be best summarized using the picture below. The idea of this roadmap item to have a dedicated point of control from a Human Resources team perspective to support extended localization requirements of Leave and absence management.
This will introduce a new HR persona in Dynamics 365 Human Resources "Absence Manager" that will have indirect reporting from a position hierarchy of employees that may dictate how the data security will be enabled.
Excited to see this in practice! This will be super helpful to support complex multi country organizations that have dedicated Shared Service Human Resources Organizations in the back ground to support their workforce.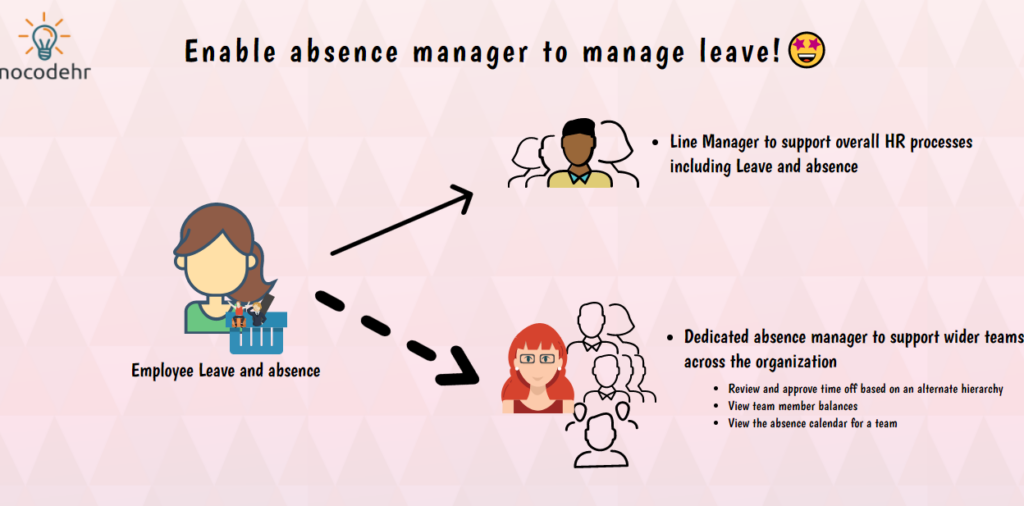 Features moved from public preview to general availability in April/May 2021
Lets take an example of having employee benefits plans based on the t-shirt size of the employee which is defined as a custom field on employee's profile or an example of having a specific benefit plan defined based on a custom field on a employee's position (EG: eligible for management benefits as a yes/no field)
This new feature planned for public preview in May 2021 will enable the capability of using custom fields to define benefits plan eligibility.
Some screenshot references from Microsoft docs page that explains how this can be used. (Click on the URL of this feature above to access Microsoft docs page for more details)
2 tiny bits of enhancements coming through which makes the life of all persona's (Managers/ HR professionals) that are involved in the approval process better.
User Interface made better and more obvious to approve or reject a approval workflow
Capability to approve or reject multiple leave requests at the same time.
Overall roadmap updates
Like I already mentioned the overall timeline of D365HR features moving to public preview and general availability have been updated. It is important to align your project activities that are dependent on the new features accordingly😊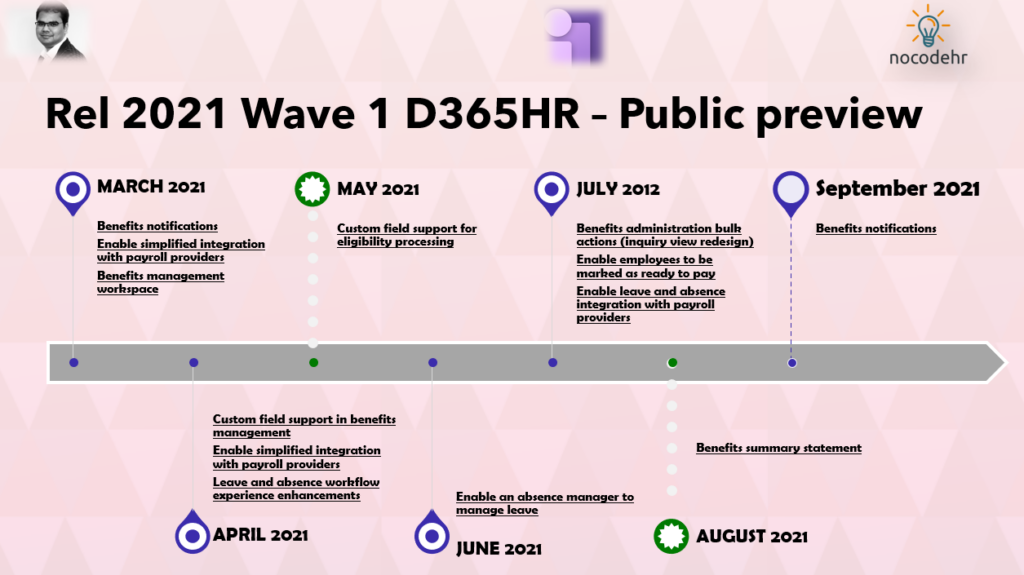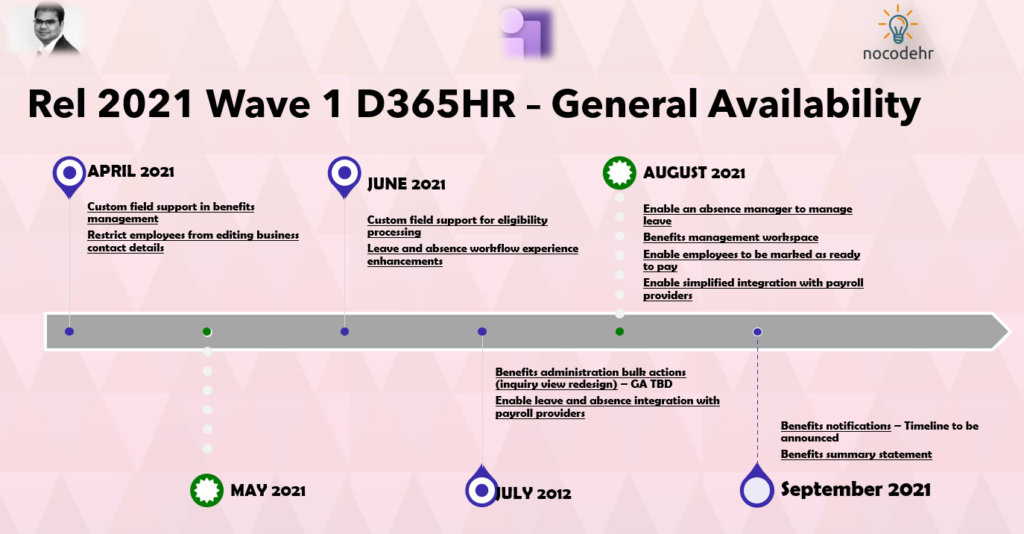 Do you want to have a quickly accessible overview of the roadmap which is linked to Microsoft official documentation? Download the pdf:
Wrap up….
The work in the areas of Leave and absence, Benefits management and Payroll interface continues in Release 2021 Wave 1. These focus areas help D365HR support more localization requirements which will make more customers happy😍. Curious and interested to discuss more about this topic please reach out to me on LinkedIn!
Kudos to all the hard work from the Product development team of Dynamics 365 Human Resources👍
Want to know more… Stay tuned and subscribe to my blog😀:
Do you think my blog helped you? Then please share it with your network on LinkedIn!