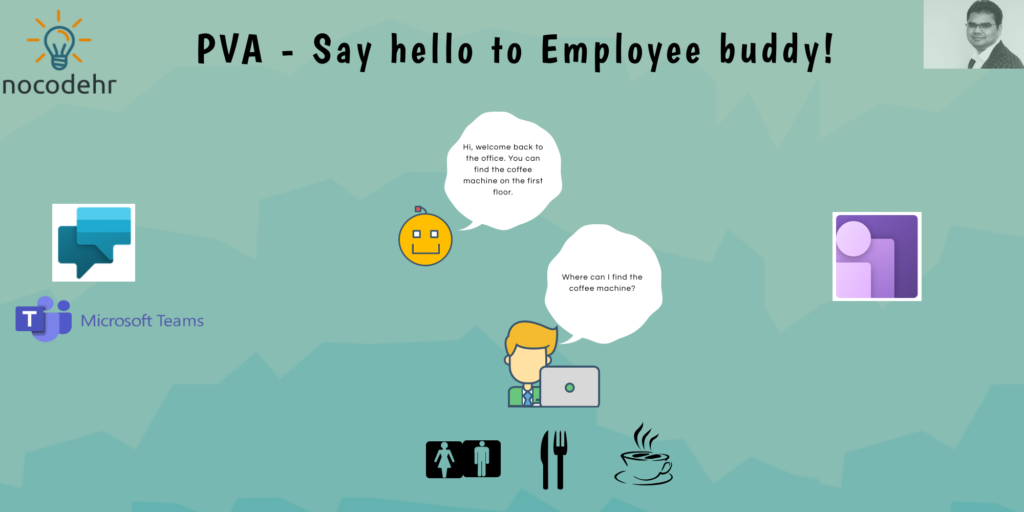 Let's say an employee joins a company that has multiple locations and the employee would work from different work locations during the course of the week based on his job role. It would be really great if this new employee had an employee buddy accompanying during the course of the initial period to get the employee familiarized about the coffee corner☕, washroom🚻 and the restaurant🍽
It would be great to have a co-worker help this new employee, but in many cases it may not be feasible. So have a look at how easily and simply a Power Virtual Agents can help your new employee by being an Employee buddy…
What can the employee ask the buddy?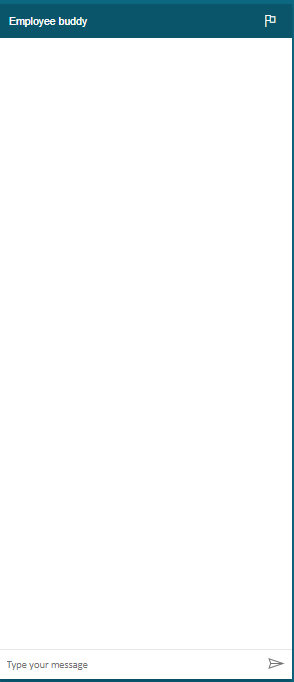 How does the PVA authoring canvas look for?
Start with a trigger phrase and ask a question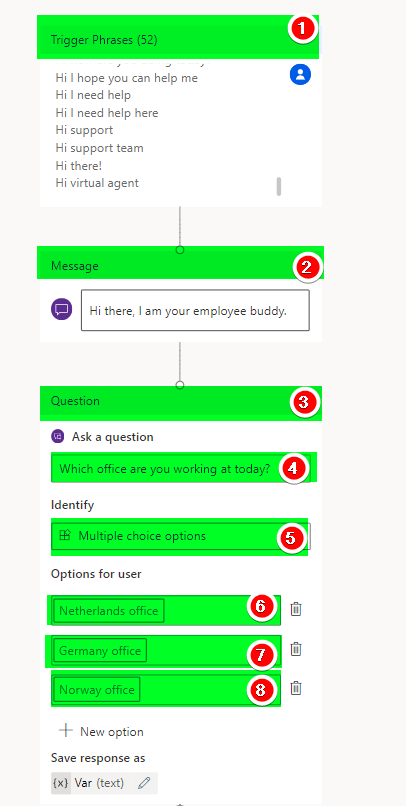 Based on the initial response > ask a follow up question > give the information to help employee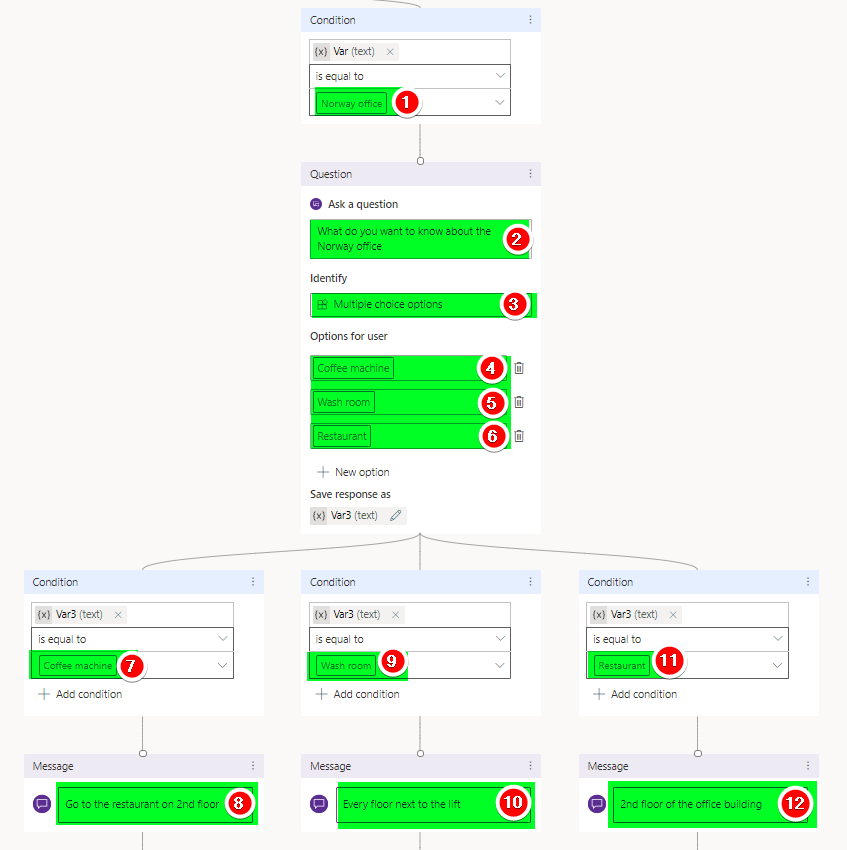 End the conversation with a survey

Say hello to the employee buddy yourself!
Do you want to know more about Power Virtual Agents?
Do you want to try creating a PVA: Have a look at my related blog post: https://nocodehr.com/power-virtual-agents-firstbot/
The possibilities of using Power Virtual Agents and automating your business processes is limitless…
Also have a look at these amazing YouTube resources to know all there is about Power Virtual Agents:
Want to know more about Dynamics 365 Human Resources and Power Platform… Stay tuned and subscribe to my blog😀:
Do you think my blog helped you? Then please share it with your network on LinkedIn!