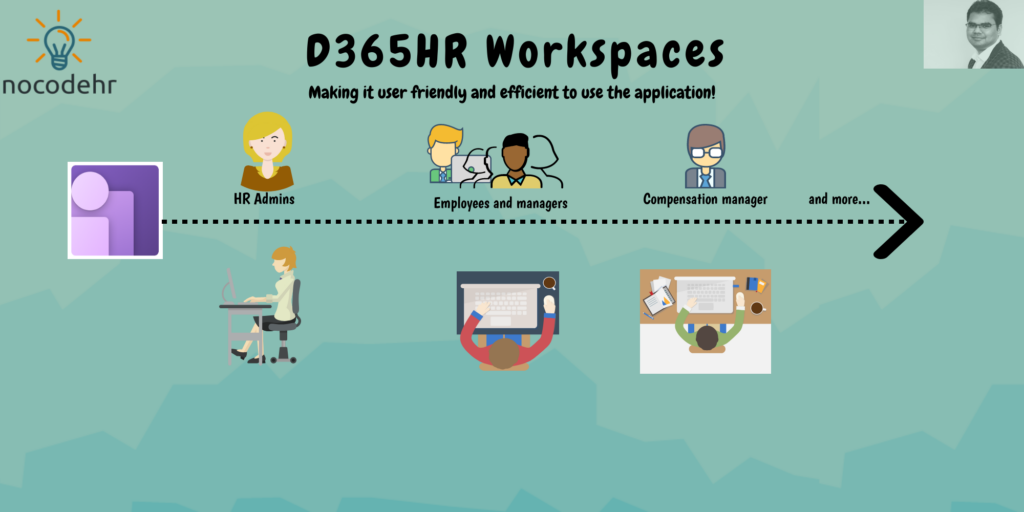 What is a workspace?
It just means working space to get your daily job done😎. Lets just consider Alicia who is working at Hogwarts Consulting as a HR Operations specialist. Her daily job is to manage personnel information and support the HR team with the employee lifecycle management. When she comes into work in the morning and logs into Dynamics 365 Human Resources – she can open "Personnel Management" workspace to manage personnel (lets not debate why it is not called employee management😋)
In essence the vast application capability is organized in a simplified and easy to access way called "Workspaces" which is a collection of related to quick information tabs, Analytics and navigation links related to that part of the job.
What does a workspace contain?
Quick information
This area of the workspace gives an overview of what's happening in the organization that needs attention from the user.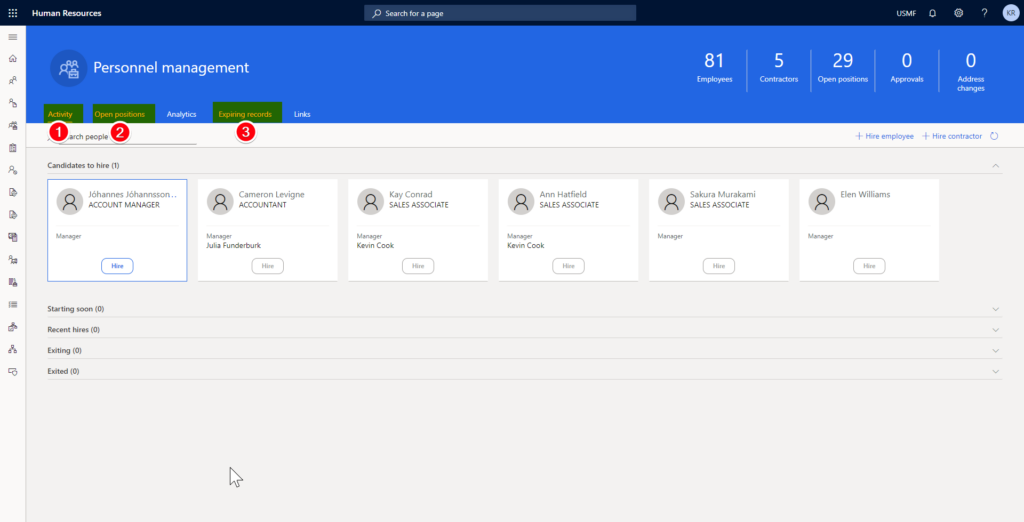 Analytics
This area provides an overview of the reports and analytics that are useful to the user to get their daily job done and share updates.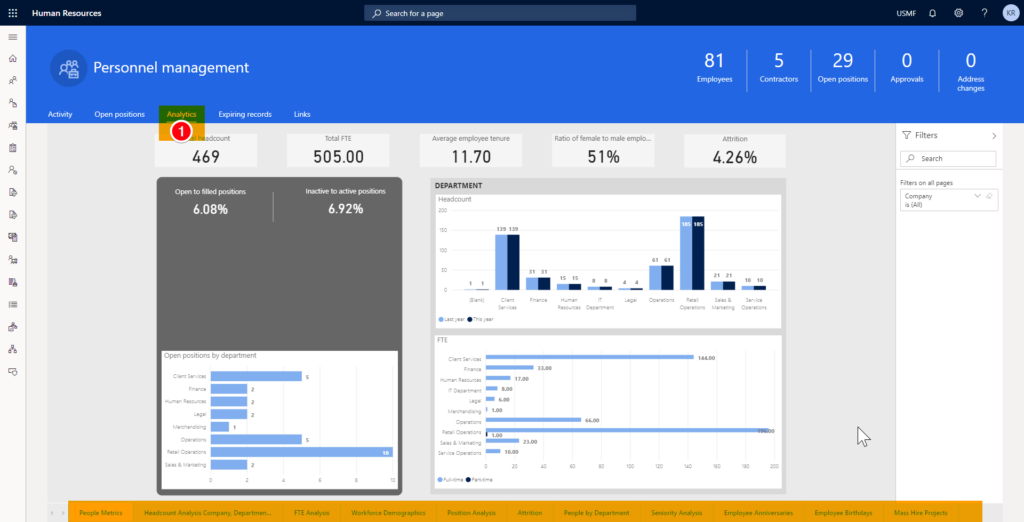 Navigation links
A central area per module of the application that can be used to navigate through the application.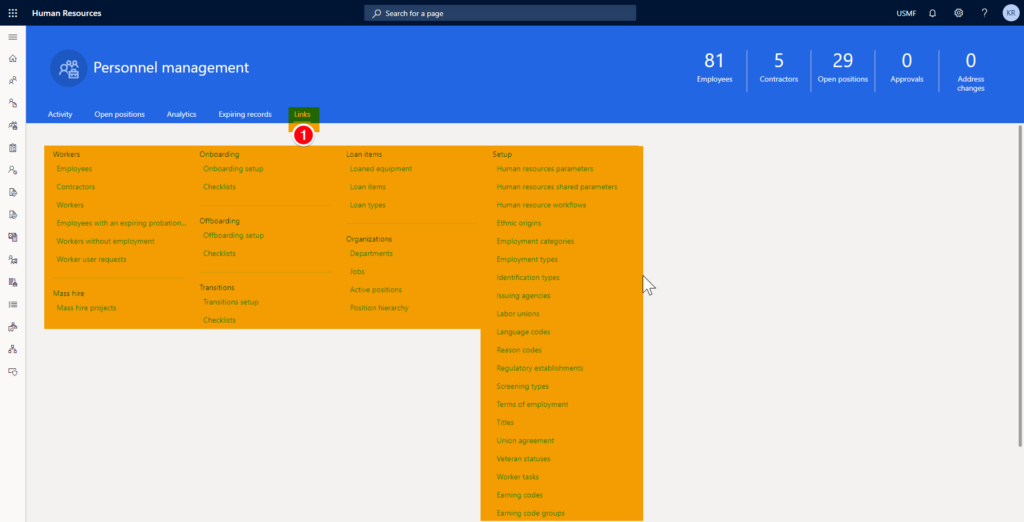 What workspaces are available?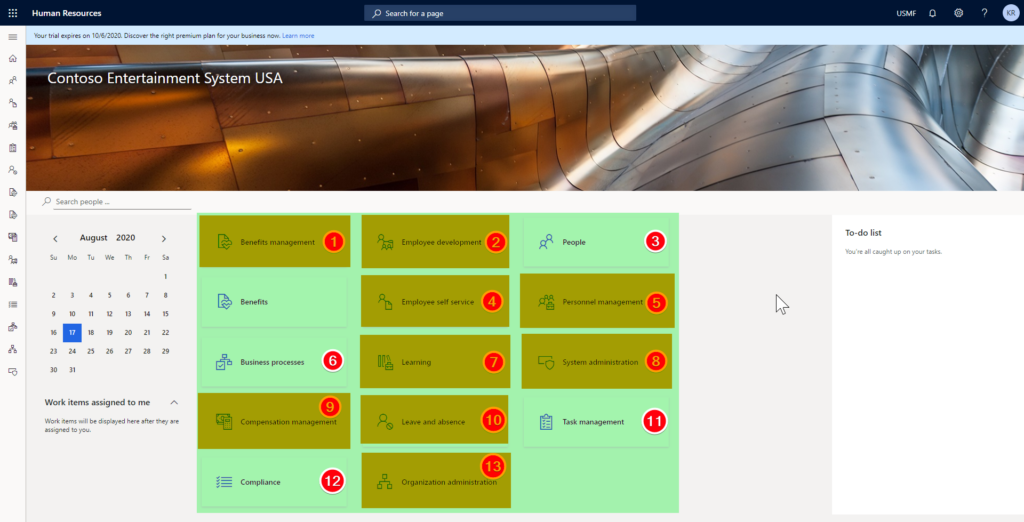 Benefits management
Employee development
People
Employee Self Service
Personnel management
Business processes
Learning
System administration
Compensation management
Leave and Sickness
Task management
Compliance
Organization management
The most important workspaces are highlighted in yellow on the screenshot above which also sounds obvious based on the names.
Want to know more about Dynamics 365 Human Resources… Stay tuned and subscribe to my blog😀:
Do you think my blog helped you? Then please share it with your network on LinkedIn!