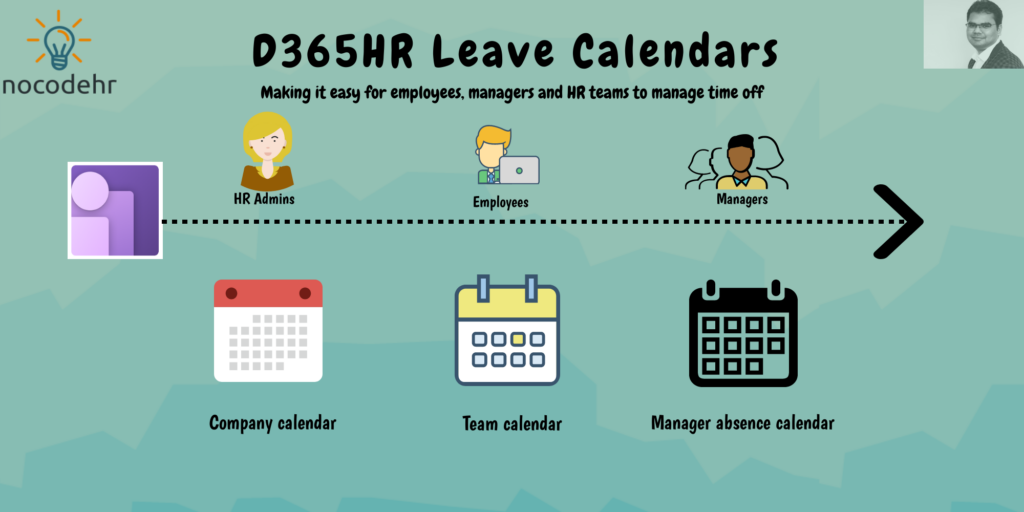 The goal of Dynamics 365 Human Resources is to transform and connect the experiences of a Human Resources Professionals, Employees and Managers. One of the key parameter to achieve this transformation is to provide the key data to all employees in the organization easily!
Read on to understand how D365HR leave and absence calendar will help in this regard.
Why do you need a leave calendar?
Let's say Harry applies for vacation on the 12th of October 2020 and he is chatting with his team member Ron and realize that Ron is having a fun long weekend with his son from the 9th October 2020 to 13th October 2020. Sooo Harry might have to discuss this his manager to say he wants to change his leave since he realized another team member is already on vacation during the same time😐
Not fun right!! So having a leave calendar helps your organization on the following lines:
Employees will be able to check who in the team is available
Manager will be able to check who in the team is available or not available before approving team members leave
HR Professional's are able to track who is available when in the entire organization in a graphical overview.
What calendars are available in D365 Human Resources?
Leave and absence company calendar – HR Professional

It provides a overview of all the employees availability in the organization using the filtering criteria below:
Date period
Manager based overview
Department based overview
Based on status of the leave request
Add/remove employees with or without leave requests from the overview
View the birthdays of the employees (Based on GDPR compliance😋 – we can control this using a parameter)
MOST IMPORTANTLY – Working pattern of the employee is visible on the calendar overview
Manager absence calendar – Team leads/Managers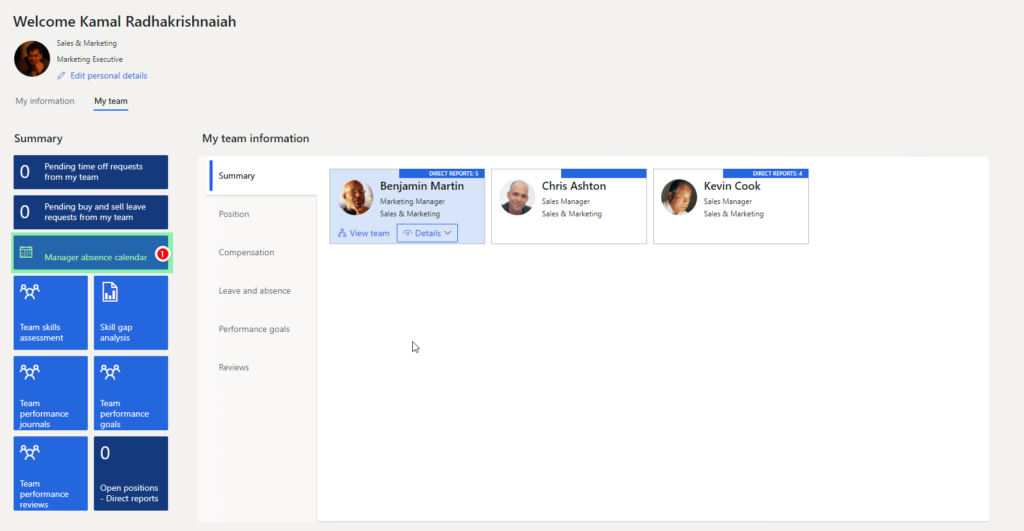 It is the same overview as above with the same filtering options but the data is secured based on position hierarchy (Direct and Indirect reports). Just to be sure repeating the filtering criteria available😉:
Date period
Manager based overview
Department based overview
Based on status of the leave request
Add/remove employees with or without leave requests from the overview
View the birthdays of the employees (Based on GDPR compliance😋 – we can control this using a parameter)
MOST IMPORTANTLY – Working pattern of the Team member's is visible on the calendar overview
Team absence calendar – Employees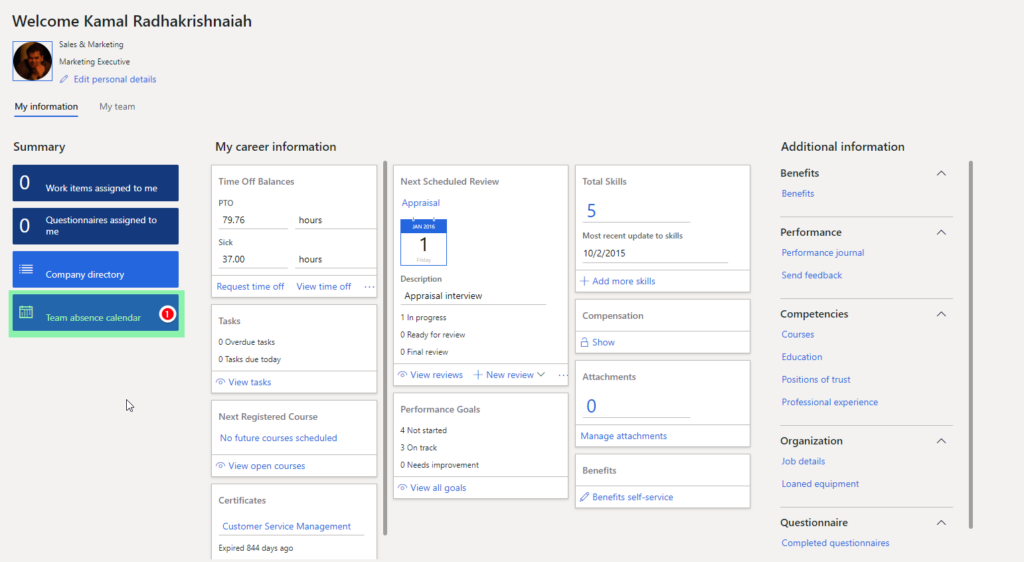 This provides the overview of all the team members leave requests in a employee's team along with the working pattern information. This information is secured based position hierarchy of the employee. The filter criteria available on team absence calendar are:
Date period
Department based overview – very critical for multi departmental teams
Based on status of the leave request
Add/remove employees with or without leave requests from the overview
View the birthdays of the employees (Based on GDPR compliance😋 – we can control this using a parameter)
Share the sweetness with Microsoft community😁