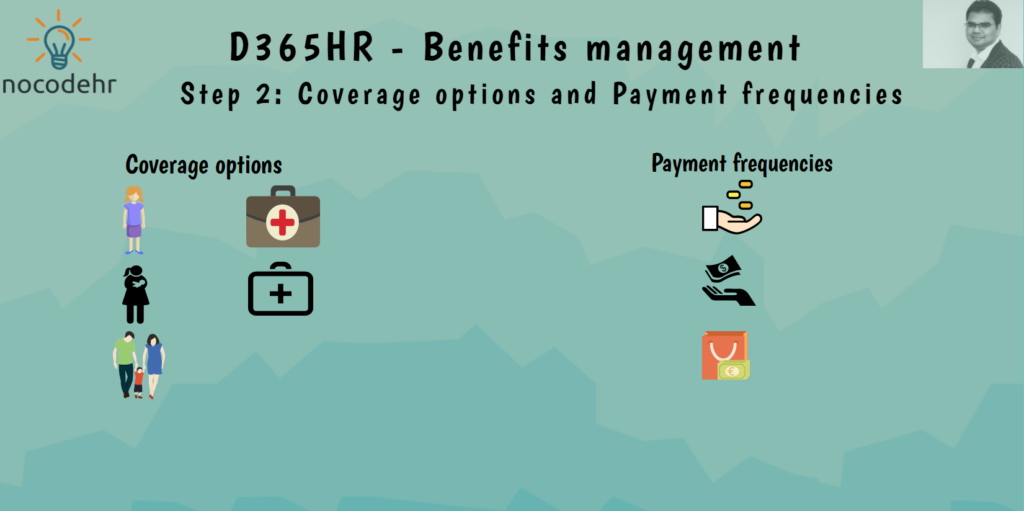 What are coverage options?
Coverage options are simply the different types of options available for enrollment within a specific benefit plan. For example in the case of Granger Health Insurance plan, the coverage options are:
A key element to align is the coverage code for the coverage options. A system defined list is available and can be selected from the list mentioned below: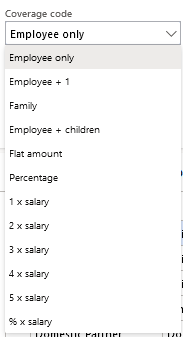 Let's define some coverage options!
Step 1: Navigate to Benefits management > Coverage options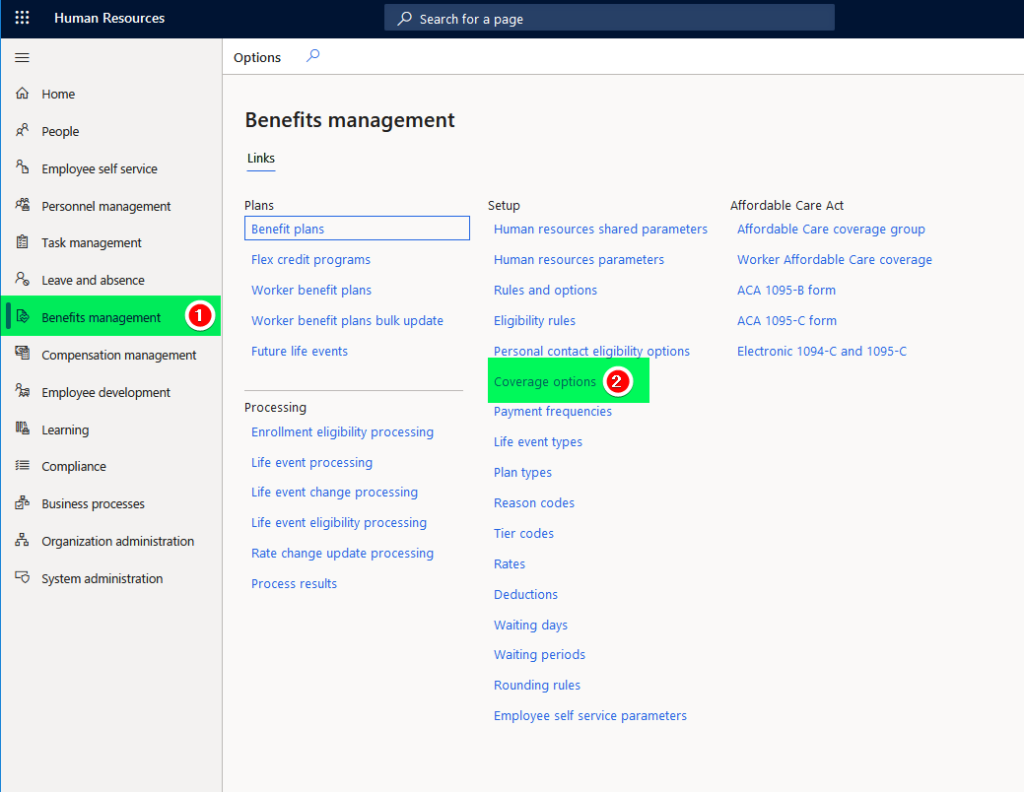 Step 2: Click on New and add a coverage options by adding the data illustrated in the screenshot below.
We are keeping the design simple, but please know there are more options available to support complexity.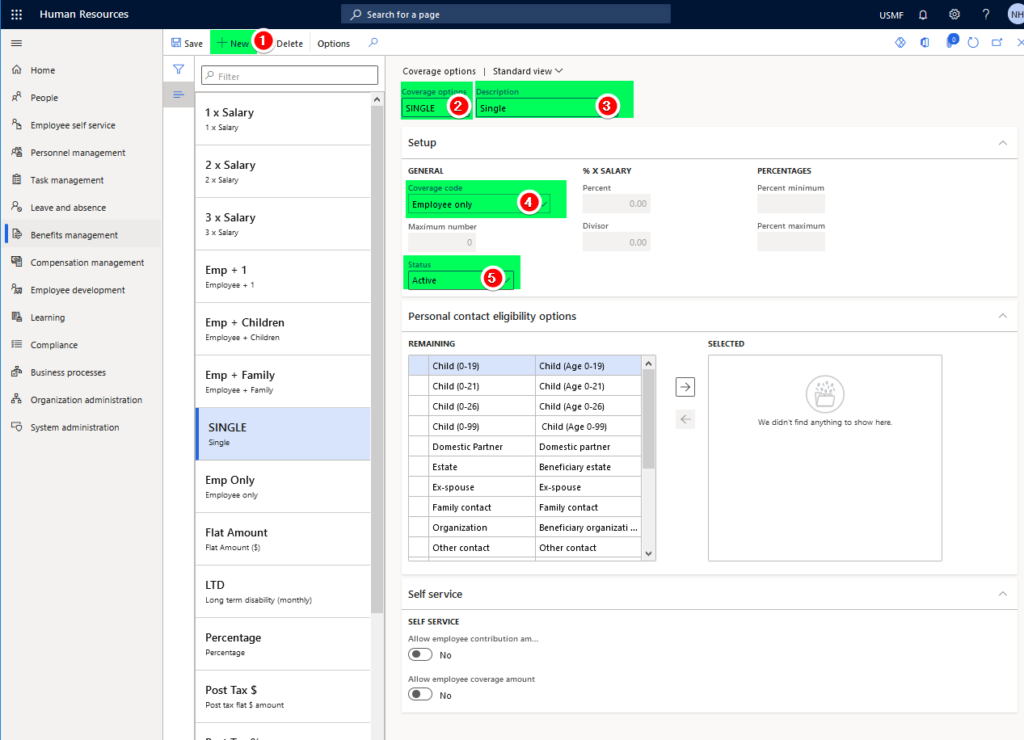 What are payment frequencies?
Payment frequencies are used to capture the frequency of benefit plan premium/costs by the employee and employer. Also it supports to capture the conversion factors from one payment frequency to another.
The Period dropdown list is a system defined dropdown list and contains the values as highlighted below: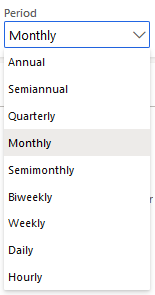 Let's define some payment frequencies!
Step 1: Navigate to Benefits management>Payment frequencies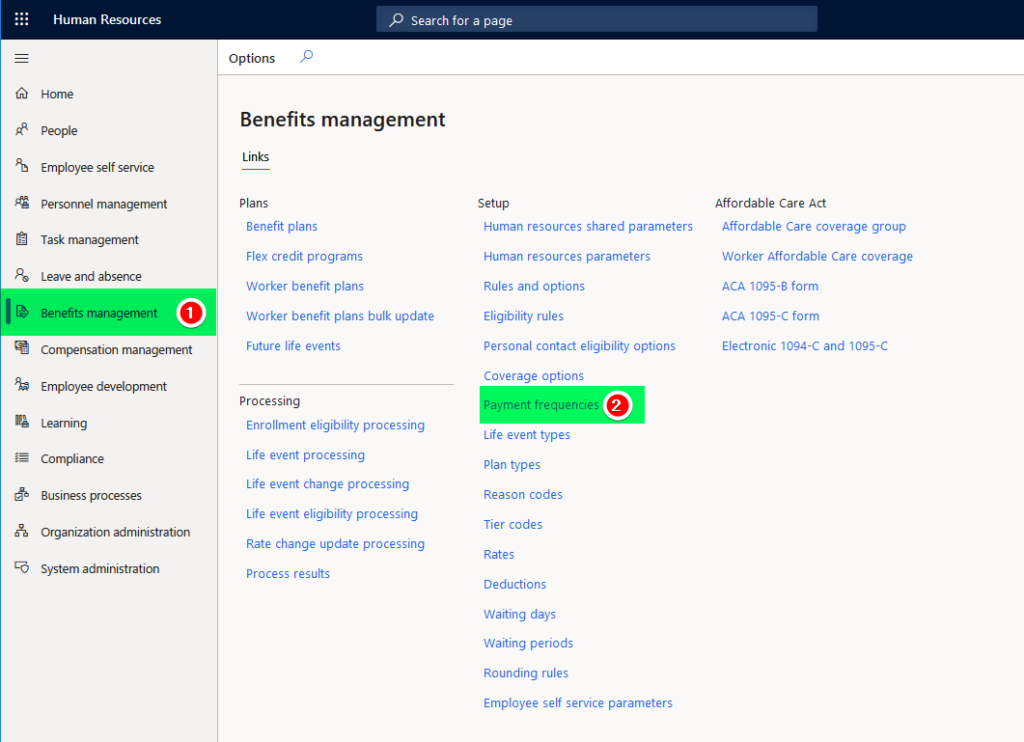 Step 2: Add a new payment frequency and enter the details as illustrated in the screenshot below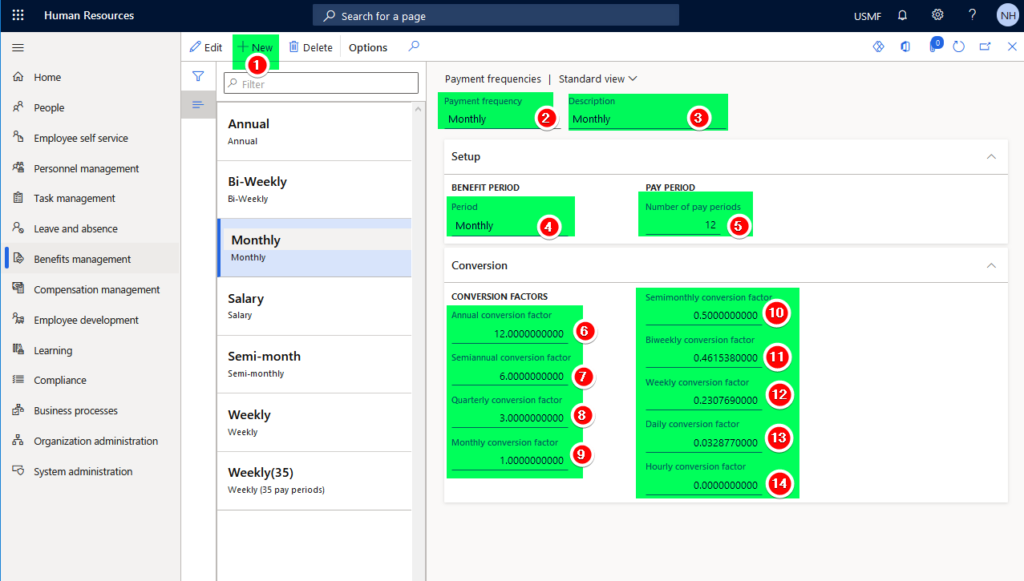 That's it, we have completed the step 2 in design. In the next step we will look at defining Reason codes and Rates & Deductions. See you tomorrow!
Blog posts related to this series:
Want to know more about Dynamics 365 Human Resources and Power Platform… Stay tuned and subscribe to my blog😀:
Do you think my blog helped you? Then please share it with your network on LinkedIn!