Are you passionate about Sustainability and want to explore the tools offered by Micrsoft. Here's a step by step to create a trail environment.
Step 1: Open the product page of Microsoft cloud for Sustainability – https://www.microsoft.com/en-us/sustainability/cloud
Click on Try for free button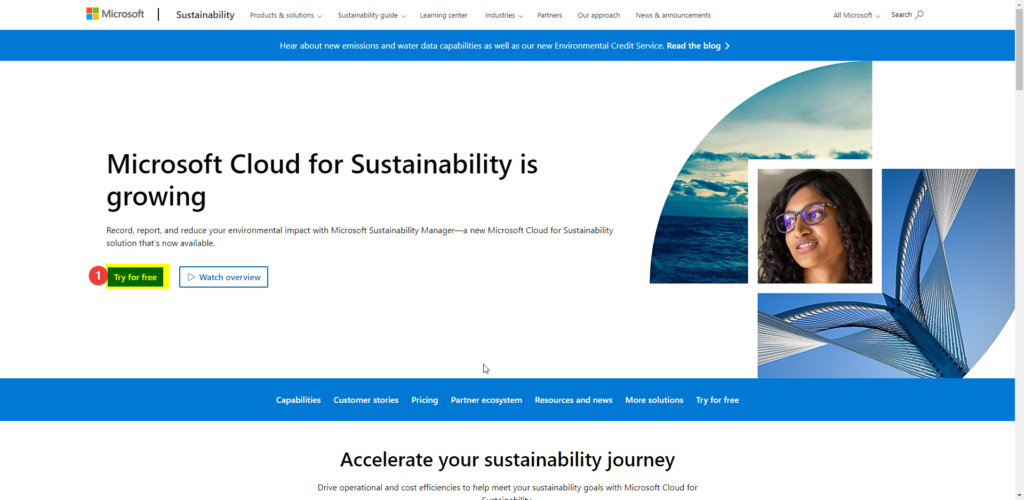 Step 2: Enter your official email address and click on Start your free trial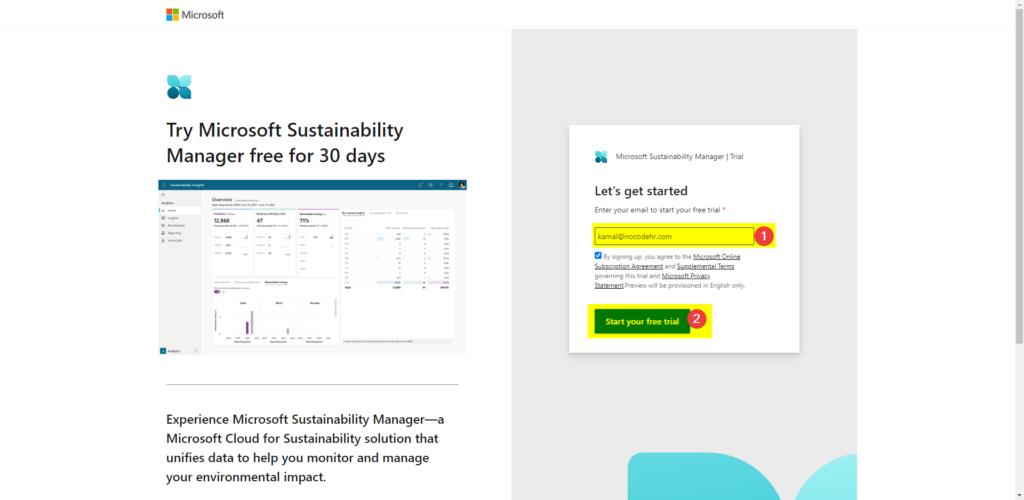 Step 3: Once the validation regarding your licenses and presence on Azure Active Directory is confirmed a pop up to launch trial will be requested. Click on Launch Trial
Step 4: Explore the trial environment and see the magic of Microsoft.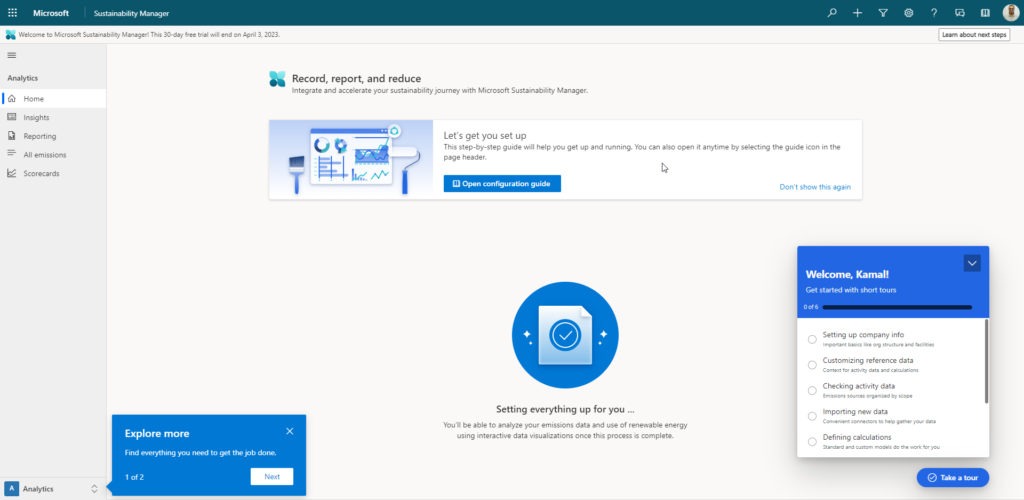 Curious to know more, subscribe to my blog/linkedin!
See you in the next blog post.
Cheers,
Kamal