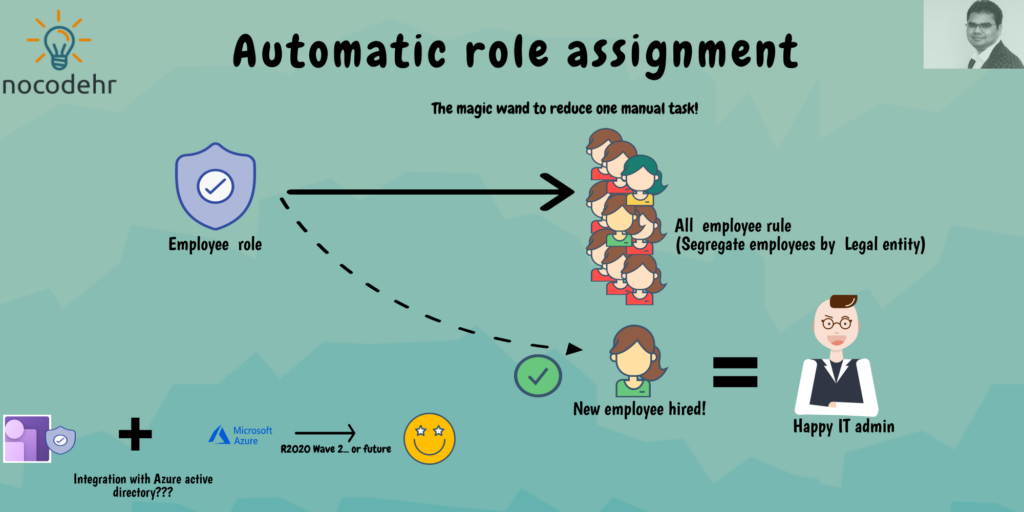 What is automatic role assignment?
A product feature that will help the IT admin to create rules via selection queries to assign roles to all/group or employees with your organization.
How to create a automatic role assignment rule?
Step 1: Open Assign roles to users page

Step 2: Create the automatic role assignment rule and run it

Good to know!
The rule query can be edited to change the selection of users for automatic role assignment. But the query is rather limited at the moment (Key attribute being legal entity)
We can add manual exceptions to the rule
As far as I can think – this feature slightly relates to Azure active directory role assignment based on groups… So I am hoping we can expect some enhancements in this area or something related 🤞(Just speculating…😎)
Want to know more about Dynamics 365 Human Resources… Stay tuned and subscribe to my blog😀:
Do you think my blog helped you? Then please share it with your network on LinkedIn!