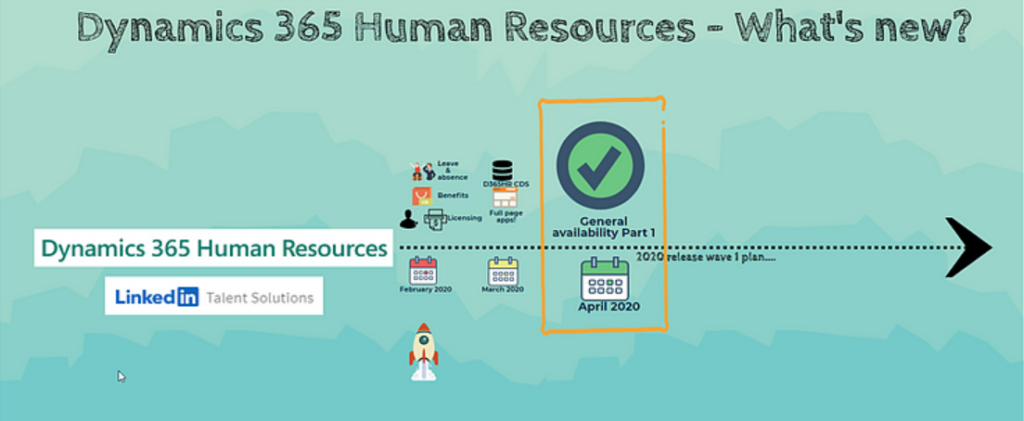 The first part of the 2020 Release wave 1 is generally available to all Dynamics 365 Human Resources customers as of today. The below preview features are moved to general availability:
Benefits management
Enhanced plan configuration
Efficient administration
Extensive eligibility setup
Flex credit programs
For more information on benefits management, visit: Benefits management overview
Leave and absence
Create leave rules to meet company and regulatory policies
Automatically adjust leave for public holiday corrections and streamline the accrual process by automatically adjusting employee balances as well, instead of needing time-consuming and error-prone manually updates.
Accrue based on full-time equivalent (FTE) feature allows for a single leave plan to be used for both full-time and part-time employees.
Round leave balances feature provides employees with a better understanding of the days they have available for time off requests.
Review who is and isn't at work via calendars
For more information on leave and absence management, visit: Leave and absence management overview Additional Human Resources data available in the Common Data Service
Current preview features available for testing:
Leave suspension – Find out more about leave suspension here.
Carry forward rules – Find out more about carry forward rules here.
Full page apps – This preview feature, which requires you to enable the Saved views feature, allows Power Apps and third-party apps to be added as full-page experiences via the dashboard.
Saved views – This preview feature enables saved views, which provide a significant enhancement to the personalization subsystem. This feature allows users to have multiple named sets of personalizations per page. You can also publish views to security roles.
Optimized "is one of" filtering experience – This feature enables an optimized "is one of" filtering experience that makes it easier to enter multiple filter values, has a simpler mechanism to remove individual or all filter values, and has a more compact and intuitive visualization of filter values.
Recommended fields – Users often need to add fields to a grid or page. This can be difficult with so many available fields. Instead of having to search through a large list, this feature enables the system to surface a set of recommended fields based on what other users most often add in similar scenarios.
Sticky default actions in grids – This feature ensures that the default action in a grid is linked to a specific column in a grid, regardless of whether that column is moved or hidden.
Are you curious to know about the latest enhancements that are coming up in Dynamics 365 Human Resources 2020 release wave 1, read my related LinkedIn article: Dynamics 365 Human Resources – what's new?
Want to know more about Dynamics 365 Human Resources… Stay tuned and subscribe to my blog😀:
Do you think my blog helped you? Then please share it with your network on LinkedIn!